Business Insurance Vancouver
Protect your business and meet all your Vancouver insurance needs online, within minutes.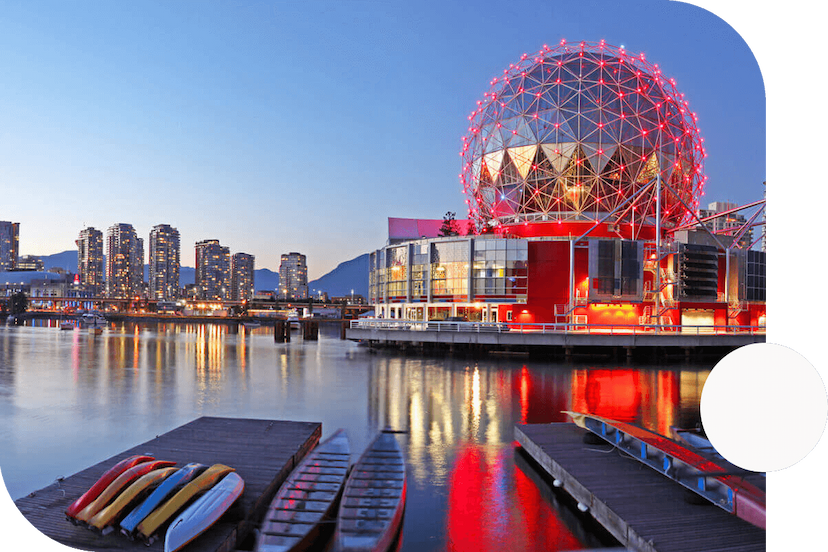 Making Insurance Effortless

APOLLO is Canada's only place to buy insurance fully online, 24/7.

It takes only a few minutes to process and get your proof of insurance.

Payments are easy, monthly, and manageable.
Industry-Specific Insurance for All Types of Businesses
A few examples of our fast and affordable options.
To be a small business owner or entrepreneur takes courage, dedication, and a lot of hard work.
With its scenic views, mild climate, and friendly people, Vancouver, British Columbia is known around the world as both a popular tourist attraction and one of the best places to live. Vancouver is also one of the most ethnically and linguistically diverse cities in Canada with 52 percent of the population speaking a first language other than English.Vancouver has hosted many international conferences and events, including the 2010 Winter Olympics and 2010 Winter Paralympics.The Green Economy in Vancouver (comprised of local food, green buildings, cleantech, and sustainability services) is thriving and growing faster than all the traditional sectors of the economy. In particular, Vancouver is recognized as a top 10 global cleantech city by the Global Cleantech Cluster Association. Vancouver is at the forefront of global innovation, with particular strengths in advanced-energy solutions as well as waste and wastewater treatment technologies.Vancouver has one of the most productive tech ecosystems in the world; outstanding talent, an abundance of homegrown success stories, and leading multi-nationals. Vancouver's strengths include business intelligence, content management, SaaS, e-commerce, security, digital video, fintech, social media, and web technologies.Vancouver is the world's leading centre for VFX & animation. It is also world-renowned for film & TV, gaming, interactive design, and digital media, with over 1,000 DE&I companies employing over 16,000 people. The city is home to most of the world's top studios and companies, including Sony Pictures Imageworks, Industrial Light & Magic, MPC, and Electronic Arts, as well as to many home-grown stars, such as Bardel Entertainment, Method, and Nerdcorps.Vancouver is a world leader in social enterprise; a broad, dynamic sector affecting social and environmental change through the power of new business models. Over 750 social enterprises operate in every sector of industry, including non-profits, co-operatives, credit unions, B-Corps and social venture business.Whether your Vancouver business is small or large, APOLLO has you covered. We will get you the best insurance quote as quickly as possible, so you can get back to your work and your life in Vancouver.
Professional Liability insurance
Also known as Errors and Omissions insurance (E&O), Professional Liability insurance will cover you and your business from claims of negligence, failing to properly render your professional services.
It covers you even if the claim is frivolous or you haven't actually done anything wrong.
General Liability insurance
A Commercial General Liability (CGL) insurance policy will cover the business against claims that someone was injured, or somebody's property has been damaged. Regardless of whether or not the small business is at fault, it can be accused of negligence and sued for a variety of things, making this a critical coverage for any business.
Contents insurance
Every small business has property, whether that's a single computer, warehouses full o stock and inventory, or an office full of valuable equipment.
Without contents insurance, the business would have to pay out of pocket to repair or replace damaged contents.
This could negatively impact your finances, and any delays could disrupt your business.
Nonprofit Directors & Officers insurance
Directors and Officers insurance protects against losses caused by negligence or honest mistakes made by your organization's directors and officers. Not only will it cover any amounts you're required to pay should you lose a lawsuit, the insurance company will even pay for your legal fees and court costs. This is important because even though your nonprofit may be run by a perfect leadership team, just the cost of defending a frivolous lawsuit can cripple your ability to operate.
Small Business Basics
Interpreting insurance
From FAQs to COIs, we have the answers to help keep it clear.
What type of companies need small business insurance?
Insurance is a critical component to the survival and success of your business. No matter your industry or size, business insurance provides financial coverage for the costs that surface with unforeseen events—anything from defective products to third-party damage. It can get complicated, so we help you simplify it with simple policy procedures and easy-to-get quotes.
What is covered by my small business insurance?
Business insurance protects business owners from losses due to unforeseen events during day-to-day operations. While there are many types of insurance products available for business owners, the coverage you need is determined by many factors: industry, revenue, size, etc. That's why we customize our coverage to meet your unique needs.
What is a certificate of insurance (COI)?
A COI is a statement of coverage that we provide to you. It's a summary that verifies that your business is, in fact, insured. You may receive a request from a potential client for a COI as a condition of doing business with you. It's simply proof that your business can cover the cost of a liability claim.
Is getting a Business Owner's Policy (BOP) the right option for me?
A Business Owner's Policy is a great option for small business owners, since it combines the multiple coverages needed to protect against all major risks at an affordable package. This helps mitigate small business insurance costs by bundling multiple types of insurance together and selling them at a cheaper premium. While there are multiple different factors involved, BOPs are typically only available to small to mid range businesses with less than 100 employees making less than a certain amount of revenue.
What is covered under a BOP policy?
A BOP typically protects small businesses by bundling together four types of general insurance all for one reduced price:
  Commercial Property Insurance While there are multiple different factors involved, BOPs are typically only available to small to mid range businesses with less than 100 employees making less than a certain amount of revenue.   Business Interruption Insurance Protects you and your employees against potential lost wages in the case of a disaster halting your business.   Crime Insurance Covers your business in the event of being targeted by theft or any other fraudulent activity.   General Liability Insurance Mitigates losses in the event of a lawsuit brought against your company due to bodily harm to an employee or a client during the course of business, regardless of whether or not you're at fault.   While a Business Owner's Policy is a great option for general coverage of property and casualty insurance for small businesses, it's important to know that it doesn't include certain types of insurance, including: commercial auto insurance, workers compensation insurance or professional liability insurance.   Often only needed by larger businesses, professional liability insurance (also known as errors and omissions) protects against claims of negligence, misrepresentation or imprecise advice.
How much does small business insurance cost?
There's lots of different factors at play that will affect the cost of your small business insurance, making your quote as unique as your business itself. And while it all depends on what different types of insurance you need, small business owners in Canada can expect to spend about $500 annually on insurance.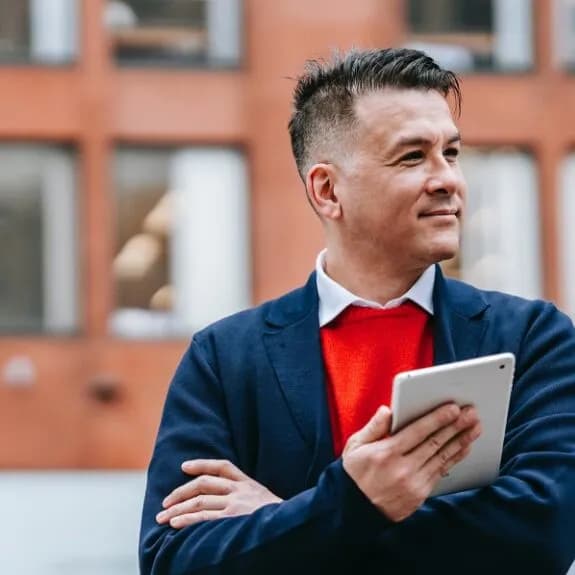 What types of businesses qualify to buy small business insurance in Vancouver online from APOLLO?
There are over 250 classes, providing you with the peace of mind that your business operations will be protected. That means, you'll likely be able to buy your business liability insurance online, with documents issued immediately.Some businesses are inherently more risky than others. For example, if your business is a fireworks factory that has a paper storage facility attached, it might be a little more complicated. We can help you out, but we'll have to get some smart people to take a second look to make sure you have the type of coverage you need.