Bookkeepers Insurance
Professional liability insurance covers your bookkeeping business if a client perceives you provided negligent services and sues, regardless of whether you did anything wrong. Get a quote and buy insurance online in under five minutes. Get professional liability insurance with APOLLO Insurance.
Get a Free Online Quote
4.6 rating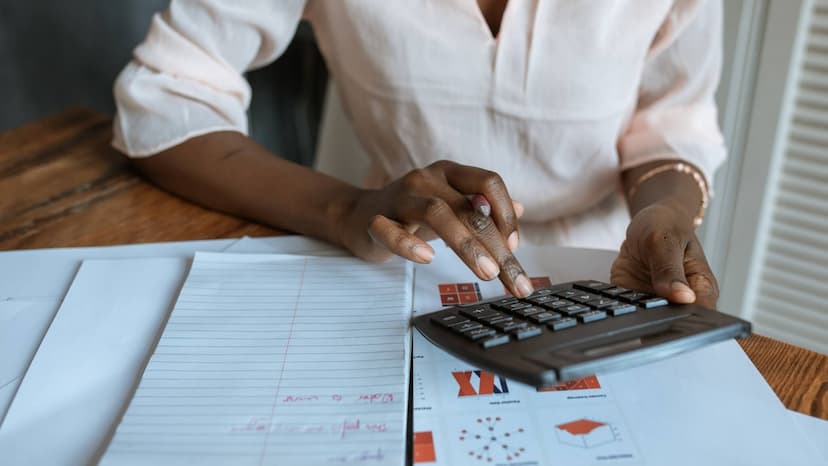 We're revolutionizing insurance

APOLLO is Canada's only place to buy insurance fully online, 24/7

It takes only a few minutes to process and get your proof of insurance

Payments are easy, monthly, and manageable
Bookkeepers offer a vital professional service to individuals and businesses
As a bookkeeper, your service saves entrepreneurs time from needing to manage their inflows and outflows. Minor mishaps in your work can lead to more significant issues down the road and cause a lawsuit against your business. APOLLO Insurance offers bespoke small business insurance for your bookkeeping practice. You can rest assured that all your business insurance needs are covered.
Whether you're sued or not isn't always up to you. Even if your work is flawless, a client only needs to perceive a mistake to hit you with an expensive lawsuit. Most small businesses cannot financially withstand a costly legal process.
Professional liability insurance protects you from litigation costs, including legal fees and potential damage awards. This means your business won't have to pay out of pocket, and you have one less thing to worry about.
The proper insurance also protects you when your business equipment is stolen or damaged. If you face a burglary, fire, flood, or other perils, and you need to replace the tools that run your business, a contents insurance plan can provide the funds to do so.
Insurance is a must-have for any small business. It provides peace of mind and stability. With insurance, you know that there's one less pathway for unexpected expenses to throw a wrench in your business plan. Don't let surprises catch you off guard.
Professional Liability Insurance
Professional liability insurance for bookkeepers, also known as errors and omissions insurance, provides coverage when a client sues because you didn't perform your services at the promised standard. This policy covers any related legal fees, cost awards, or settlement costs.
General Liability Insurance
General liability insurance for bookkeepers covers any physical injuries or property damage that clients or third parties face while at your office. If they slip on your floor and fall, general liability insurance can cover any resulting lawsuits. It further covers cases related to libel or slander.
Contents Insurance
Contents insurance for bookkeepers covers the physical assets your business owns. Think of your computers, servers, office furnishings, and more. All these items could be damaged or stolen in a disaster or burglary. In such an instance, the right insurance can cover all the replacement costs.
Commonly asked questions
Why do bookkeepers need insurance?
Bookkeepers have sensitive information relating to their client's daily financial transactions. It's your job to ensure what comes in and out of their business adds up. Such a duty comes with various risks and requires the proper insurance in case anything goes wrong.   Many clients, especially larger sophisticated ones, require their professional service providers to be insured. It's commonly part of the contract. So if your business is looking to do work with such clients, having insurance ready is mandatory.   No matter how many years you've run your bookkeeping business, mistakes happen. If you add the wrong numbers or forget a minor expense, it could create a domino effect and cause your client significant harm. For example, a mistake with calculating costs may lead to a tax reassessment or a Canada Revenue Agency audit. In this event, professional liability insurance can cover you in case the client decides to sue.
What risks does my bookkeeping business face?
Bookkeepers provide essential services and sometimes advice to clients. An alleged error or omission in these services can lead to a lawsuit. This opens opportunities for suits that are costly to defend against. It's imperative to get the proper protection as a bookkeeper due to the sensitive information you deal with.  
If you lease or own a business premise, you're exposed to risks such as clients and third parties slipping and falling. You may have not personally caused a person's bodily injury, but the fact that it occurred on your premises could make you legally and financially liable. Other perils such as electrical sparks causing a fire or a busted pipe could damage your office's equipment and require you to replace assets.  
In the digital age, we've become heavily reliant on technology. If a hacker accesses your business' data or there's a crash with your servers, you may lose sensitive client information and be unable to work for several days. Not only is client information in jeopardy, but you may miss important deadlines due to an inability to work on tasks. Insurance can mitigate the financial fallout of such situations.
Get insurance in 3 easy steps
1
Find and select the coverage you need with a quick and easy quote.
2
Choose a convenient payment plan that suits you best.
3
Get your policy documents in your inbox instantly.