Fitness Instructor & Personal Trainer Insurance
Professional liability insurance covers your personal trainer or fitness instructor business if you're sued for performing professional services, even if you haven't done anything wrong. Get a quote and buy personal trainer insurance online in under five minutes with APOLLO Insurance.
Get a Free Online Quote
4.6 rating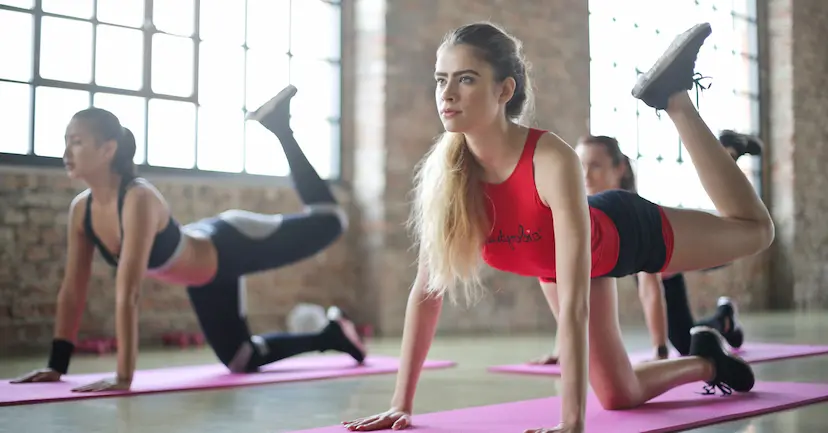 Get Insurance in 3 Easy Steps
1
Find and select the coverage you need with a quick and easy quote.
2
Choose a convenient payment plan that suits you best.
3
Get your policy documents in your inbox instantly.
Personal Trainers Offer a Valuable Service to Their Clients
As a personal trainer or fitness instructor, you are a professional in the health and fitness industry. You work hard to promote a healthy lifestyle, and work closely with individual clients to improve their wellbeing. It is a personal connection that you make with each client, as they trust you to guide them with your expertise.
Whether you work out of your own studio or gym, go to your clients' homes, or use video conferencing, there are different types of insurance coverage you will need to protect yourself and your clients.
As a personal trainer or fitness instructor, your clients depend on your expertise. You're not just a professional — you're a business owner, and insurance is a key component to operating a small business. Clients come to you with their goals, injuries, or other concerns, seeking your professional guidance to help them improve themselves.
They are sometimes literally putting themselves into your hands. Being a professional also means you are held to a high standard, expected to reflect the years of knowledge you've collected and specialized training you've completed. You are legally required to perform your duties with a certain level of care fitting of someone with your level of expertise.
There are three kinds of insurance a personal trainer needs
Professional Liability Insurance
Professional liability insurance will pay for any damages the court awards to the plaintiff but also many costs associated with your defence (lost wages, legal fees, expert testimony, etc.). These extra costs are paid for on top of your limit of insurance. Many clubs or studios won't even let you see clients in their facilities without proof of professional liability insurance in place
General Liability Insurance
Clients come in and out of your gym or fitness facility on a regular basis. There might be water on the floor or dangerous weights and other equipment lying around. There's no shortage of things that have the potential to cause injury or property damage to visitors. Make sure you have a Commercial General Liability (CGL) policy in place to protect yourself against lawsuits from visitors who are injured on your premises. Another key part of the CGL policy is third party property damage, where something you've done damages the property of others. This could include accidentally breaking a mirror at a fitness facility that could be thousands to replace, or a medicine ball breaking a window.
Contents Insurance
Outside of the contents typical of a business like furniture and computers, people in the health and fitness industry make significant investments in cutting edge exercise equipment and diagnostic tools. These tools are used to help you better serve your clients and bring new treatments to help them achieve their goals.
Commonly Asked Questions
Is insurance different for individual personal trainers vs. personal trainers with a premise?
The principles are the same, but some of the coverages differ slightly.
There is a higher general liability risk with a premise. If you are operating a gym, for example, and are leasing space, you are liable for all activities that happen on the premises, including any slips and falls, or claims of harassment, which will trigger a General Liability insurance policy to cover.
Commercial landlords require tenants to have at minimum a general liability insurance policy to operate in their leased space. Individual personal trainers or fitness instructors will also want to get a General Liability insurance policy — but it is included with their Professional Liability insurance package from APOLLO.
If you are operating as a gym or studio you will also want to ensure that any improvements you make as a tenant are covered by the right insurance policy. That's why tenants' improvements insurance applies only to fitness premises, and not to individual personal trainers or fitness instructors.
Whether you are a fitness instructor with a premise, or you are an individual trainer, you will need Professional Liability insurance to defend against claims of professional negligence.
Why do personal trainers need insurance?
Any technique, procedure or piece of equipment used incorrectly could result in serious injury to your clients. Some exercises can also be risky. Even something as innocuous as a deep squat could lead to injuries for people with prior knee problems you might not have been aware of.
  You've built up a good reputation and your clients trust you, but it only takes one incident to put everything in jeopardy. If one of them feels that you were negligent or failed to properly render professional services, they can sue you.
Even if you've taken all the right steps to make sure everything is done correctly and as safely as possible as a fitness professional, the cost of legal fees alone could impair your ability to continue doing business. And don't forget that the allegations don't have to be true. Frivolous lawsuits are expensive too. To protect against this risk, make sure you have professional liability coverage in place.