Gym Insurance
Professional liability insurance covers your gym if you're sued for performing professional services, even if you haven't done anything wrong. Get a quote and buy gym insurance online in under five minutes with APOLLO Insurance.
Get a Free Online Quote
4.6 rating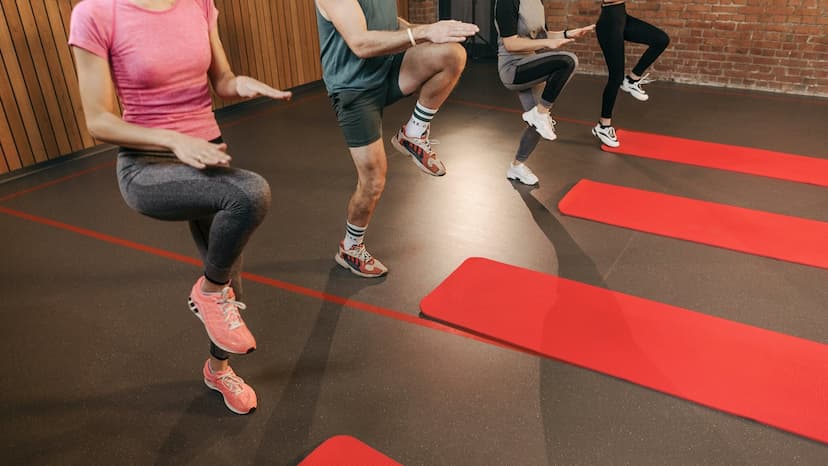 Get Insurance in 3 Easy Steps
1
Find and select the coverage you need with a quick and easy quote.
2
Choose a convenient payment plan that suits you best.
3
Get your policy documents in your inbox instantly.
Gyms Provide a Crucial Element to Many People's Days
As a gym owner, your business is the start of many peoples' days. Whether gym members misuse the equipment and injure themselves or an instructor or staff provides poor training advice, these situations can lead to lawsuits. You need insurance to protect your business from various professional and general liability risks. APOLLO Insurance offers bespoke small business insurance plans to fit your gym's needs.
No matter how much care you've taken to protect your gym members from injury, there's always a chance that a person may squat more than they can take or attempt a bouldering wall that they're not ready for. Although these may be the members' own faults, you could still be legally liable for any injuries.
Even if it's not your gym's fault, clients may still sue and leave you with thousands in legal fees. A gym liability insurance policy can absorb these costs, so your business won't have to pay out of pocket. It can also cover lawsuits related to injuries resulting from negligent services provided by gym staff and replace gym equipment or tools if they're damaged or stolen. Purchasing a fitness insurance policy is a smart business move to make. It provides peace of mind that you won't face an unexpected financial fallout. It further secures your business' future by reducing its potential financial liabilities in the face of an accident.
Professional Liability Insurance
Professional liability insurance for gyms and health clubs, also called errors and omissions insurance, responds to lawsuits that arise from you and your staff's negligent or inadequate services. If a class instructor overexerts an attendee and that person faints or is otherwise injured, your gym could be financially liable. Having professional liability coverage helps to mitigate these costs.
General Liability Insurance
General liability insurance for gyms and fitness studios covers bodily injuries and property damage resulting from your premises. If someone trips and falls on a mat or machine tips over and injures someone, rest assured that general liability insurance has you covered for legal fees, settlement and damage awards, and more.
Contents Insurance
Content insurance for gyms covers everything from computers used for administration to gym equipment. If these items are stolen or damaged due to theft, fire, flooding, etcetera, a content insurance policy for gyms covers your assets on a replacement value basis. This means you receive enough money to purchase a similar item to what you've lost.
Commonly Asked Questions About Gym Insurance
Why do gym owners need insurance?
Gyms have hundreds of people using their facilities at any time. Part of joining a gym is for members to challenge themselves and achieve their personal bests. In this process, individuals may injure themselves with heavy equipment, tripping hazards, or adventurous climbs. General liability insurance ensures that the actions of members don't create a financial fallout for your gym business.
Landlords understand the inherent risks that come with fitness facilities. This is why gyms commonly sign leases that require them to have professional and general liability insurance plans ready. Thus, insurance may not only be advisable but mandatory for your business.
Your gym's assets are expensive. Squat racks and specialized workout equipment are easily thousands of dollars each. If a fire or flood damages your equipment, it could mean a significant amount in replacement costs. The right content insurance plan prepares you for this worst-case scenario by providing the replacement value for whatever you lose.
What types of risks does my small business face as a gym?
As a gym, you provide a place for like-minded people to gather, train, and be at their best. Gym members constantly receive injuries through their training at your facilities. Sometimes injuries come as badges of honor. Other times, they may sue you because they believe their harm was due to your business' negligence. You need to prepare for situations like the latter with the right insurance.   Hazards in your gym, such as loose cords from cleaning equipment or a broken tile, can also result in a lawsuit against your business. If a gym member trips on the loose cord or broken tile and hits their head on a treadmill, it could mean a severe injury. General liability insurance protects you from a lawsuit in such a situation by paying for legal fees and other costs.   Workout classes and personal trainers also mean your gym is providing training services. If these services are negligent or not performed to their promised caliber, clients may sue your business. Suppose a personal trainer you hired exerts a client beyond what they can bench press, and the client injures themselves. In this case, the client could sue both the personal trainer and your gym for compensation.