Massage Therapist Insurance
As a massage therapist, your clients sought after your services to reduce their pain and stress, but numerous risks are associated with this line of work. APOLLO Insurance is here to ensure you can operate your business with peace of mind.
Get a Free Online Quote
4.6 rating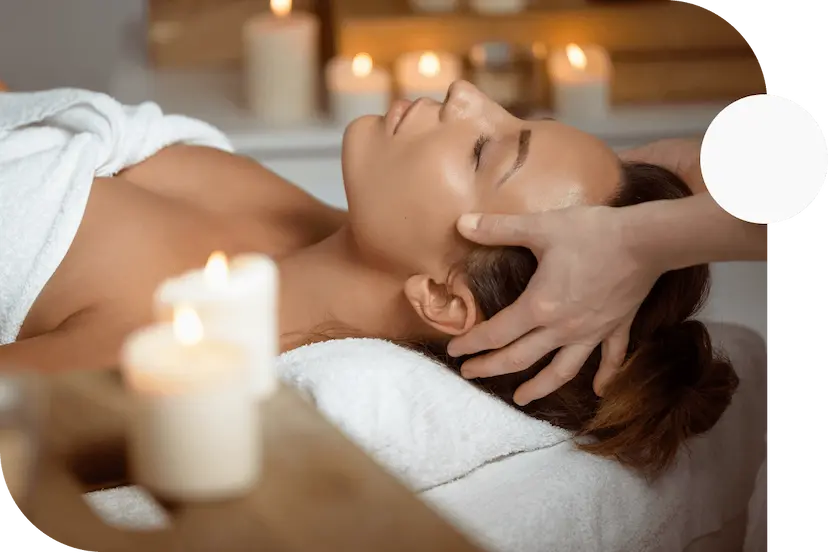 Get insurance in three easy steps
1
Find and select the coverage you need.
2
Choose the payment plan that suits you best.
3
Get your policy documents in an email instantly
Though certified professionals, massage therapists are still prone to risks.
As a massage therapist, you are a professional in the health care sector. You work hard to promote a healthy, pain-free lifestyle and work closely with individual clients to improve their overall well-being. The personal connection you make with each client allows them to trust that you'll guide them with your expertise. However, over time, if a client ever felt unsatisfied with the results of their treatment, they may feel obligated to sue. Without insurance, the financial consequences could be detrimental to your career. APOLLO Insurance provides customized insurance plans, so you're prepared for any unfortunate situation.
There are inherent and sometimes uncontrollable risks associated with the industry you work in. A clinic is an area that is especially susceptible to threats that could easily jeopardize someone's well-being. As a result, you must take necessary precautions to protect yourself and your clients from potential threats. Any technique, procedure or piece of equipment misused could result in serious injury to your clients. In this situation, possessing a strong insurance policy would save you from having to pay for any legal or medical fees that may arise.
Whether you work out of your own clinic or go to your client's home, you will need different types of insurance coverage to protect yourself, as well as your client. By obtaining a solid insurance plan, you automatically set yourself up with lasting financial security. So, act now and ensure you won't have to face monetary consequences later.
There are three kinds of insurance massage therapists need
Professional Liability Insurance
Professional liability insurance, also known as medical malpractice insurance for massage therapists, responds to lawsuits claiming a business owner was providing unsatisfactory, negligent, or falsified services to a client.
General Liability Insurance
General liability insurance for massage therapists is the most basic form of coverage that absorbs any fees associated with accidents during day-to-day business operations. Typically, this policy is used against third-party claims of property damage or bodily injury.
Contents Insurance
Contents insurance for massage therapists covers any damages or losses that occur due to a covered peril. Possessing this kind of policy is especially important if they own or lease their own client that stores any company-owned equipment or furniture.
Commonly Asked Questions About Massage Therapist Insurance
Why do massage therapists need insurance?
To work as a massage therapist in an established clinic, they typically require one to possess a form of professional liability insurance before allowing them to see clients. Given this, it's crucial that they obtain a solid insurance policy that would permit them to work and provide their workplace with adequate protection if a client ever were to claim their services were unsatisfactory, negligent, or falsified in any way.   If a massage therapist were to own or rent their own clinic, then legally, they would be required to possess both professional liability insurance and general liability insurance. Though this obligation depends on their residence, it is typically needed almost everywhere to be permitted to work legally. Additionally, the massage therapist may also purchase these forms of insurance to ensure they will not be financially liable if they or an employee were to cause a mistake or accident to occur.   A part of a massage therapist's job is providing their clients with professional advice regarding pain relief, exercise, and treatments to improve their overall health. However, if a client felt their recommendations were inaccurate, harmful, or costly to them in any way, then the massage therapist will be vulnerable to a lawsuit. In this case, possessing a form of professional liability insurance would protect them from the legal fees needed to defend themselves against these claims, regardless of their accuracy.
What types of risks do I face as a massage therapist?
As a massage therapist, you've taken the time to build a good reputation, and your clients trust you, but it only takes one incident to jeopardize everything. If a client ever felt that you were negligent or failed to render professional services correctly, they may feel obligated to seek legal action. Unfortunately, without coverage, a lawsuit of this nature can be costly to defend.
  While working in a massage clinic, there are several hazards to be aware of. From constantly working with your hands to using specialized equipment, you put yourself at risk every day to provide your service. Though you may be cautious, there is still no way to prevent accidents from happening. Regardless of who's at fault in a situation, you will be held liable if anything were to happen at your business location, and without insurance, you will have to pay out of pocket.
  Though it is unlikely, there is still a chance that an unexpected event like theft or a fire can occur at your clinic's location. The extreme damages and losses that can occur because of these incidents are costly, and if not paid promptly, you could potentially risk losing your business entirely. To prevent this from happening to you, seek out the support of a trusted insurance company, like APOLLO, that is willing to offer you safe, reliable, and affordable coverage.