Barber & Hairdresser Insurance
As a barber or hairdresser, you know that trust is at the foundation of every relationship with a client. They are confident that with your expertise, you will be able to meet their expectations, and in the end, provide them with picture-perfect hair. However, regardless of your experience, mistakes happen.
For an affordable monthly rate, APOLLO Insurance is here to keep you covered.
Get a Free Online Quote
4.6 rating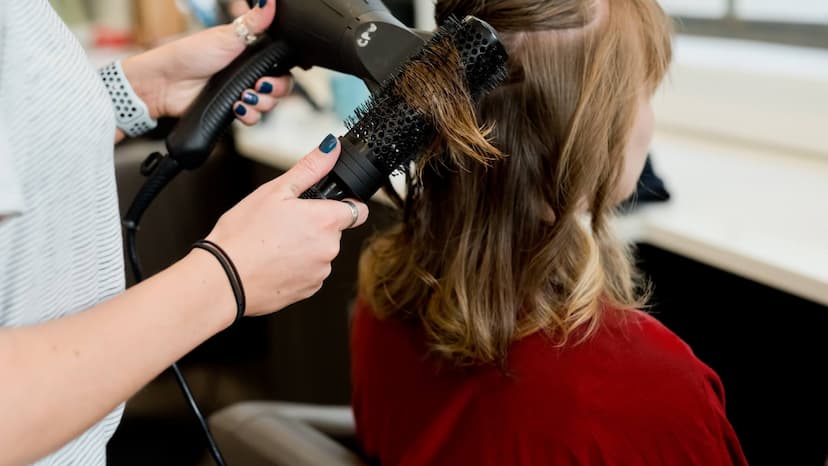 Get Insurance in 3 Easy Steps
1
Find and select the coverage you need with a quick and easy quote.
2
Choose a convenient payment plan that suits you best.
3
Get your policy documents in your inbox instantly.
Regardless of Skill, Even Licensed Barbers and Hairdressers Can Be Sued
Your clients have sought after your services for the purpose of feeling and looking good, and in your profession, you must deliver the results that they want. Yet even though you may be a trained professional who follows direction, that does not guarantee you won't make a mistake.
Whether you injure a client by mistake or fail to meet their expectations, APOLLO knows that you require the support of a strong insurance policy. Financial security is necessary for any business, so protect yourself today with one of our customizable insurance plans.
Though you would never purposely ruin a client's hair, there is still the possibility that you miscut, overbleach, or fry it. In these situations, if a client feels you caused harm to them in any way, they have probable cause to sue. Given this, you will have to cover the costs of defending yourself legally. However, if you were to possess a professional liability insurance policy, a brokerage would cover your legal fees.
The service you provide as a barber or hairdresser is undeniably valuable, but you and your career could suffer immensely without the proper coverage. By obtaining a solid hair stylist insurance plan, you automatically set yourself up with lasting financial security. So, act now and ensure you won't have to face monetary consequences later.
Professional Liability Insurance
Professional liability insurance for barbers and hairdressers protects against allegations surrounding a dissatisfied client. More specifically, this policy absorbs any legal fees associated with claims of negligence, wrongdoing, and failure to deliver an offered service.
General Liability Insurance
Commercial general liability insurance for barbers and hairdressers is intended to absorb the costs of third-party claims that may arise throughout day-to-day business activities. Regardless of the circumstances, all legal and medical fees are covered under this general liability coverage policy, meaning you won't have to stress about making out-of-pocket payments.
Contents Insurance
Contents insurance for barbers and hairdressers, also known as commercial property insurance, provides financial coverage to your business if an unexpected event were to occur. From flooding to theft, any similar kind of situation that causes damage or loss to your property or personal belongings will have coverage.
Commonly Asked Questions
Why do barbers and hairdressers need insurance?
Today, the services barbers and hairdressers provide have become a necessity. Whether it be a standard haircut or a blown hair transformation, a client's expectations are high, and they require their hair goals to become a reality. Though it is a barber and hairdresser's job to make others feel and look good, that doesn't always mean it will happen.
A part of a barber or hairdresser's job is providing their clients with professional advice regarding various hair products, techniques, and treatments that they can use. However, if a client felt their recommendations were inaccurate, harmful, or costly to them in any way, then the barber or hairdresser will be vulnerable to a lawsuit.
In this case, possessing a form of professional liability insurance would protect your business from the legal fees needed to defend yourself against these liability claims, regardless of their accuracy.
What types of risk do I face as a barber or hairdresser?
Even if you're the best at what you do, there's no way you can guarantee that everything will go according to plan. Dealing with people's hair, especially if already damaged, can be challenging and mistakes can always happen.   When mistakes do occur, the hair salon or barber shop would be held liable. Without small business insurance for hair salons, the barber shop or salon owner may have to pay financial compensation or potential legal fees if their client escalates the situation to that extent. If either event were to occur, the support of a solid insurance brokerage ensures financial protection no matter what.   Though unlikely, there is still a chance that an unexpected event like vandalism or flooding can occur at your barber shop or hair salon. This could potentially result in financial penalties that can risk you losing your business entirely. Insurance solutions prevent this from happening to you. Seek out the support of a trusted insurance company, like APOLLO, that offers free quotes and safe, reliable, and affordable coverage.