Business Insurance Edmonton
Protect your business and meet all your Edmonton insurance needs online, within minutes.
Who Can Get Coverage?
Whether you're located in Strathcona or right downtown, APOLLO offers different types of insurance products that cover a wide range of small businesses across many industries.

APOLLO is Canada's only place to buy insurance fully online, 24/7.

It takes only a few minutes to process and get your proof of insurance.

Payments are easy, monthly, and manageable.
Industry-Specific Insurance for All Types of Edmonton Businesses
To be a small business owner or entrepreneur takes courage, dedication, and a lot of hard work.
Located in the heart of the western Canadian prairies, Alberta's capital city is home to 1.3 million people who embody the welcoming spirit that is a hallmark of the Edmonton Metropolitan Region.Vibrant and growing, Edmonton is a city that welcomes newcomers and embraces a collaborative community spirit.Billions have been invested in the development of residential towers and retail spaces, office towers, new hotels, educational institutions, arts and culture facilities, and light rail transit.Edmonton's six publicly funded post-secondary institutions and numerous private training schools specialize in health, biotechnology, manufacturing, machine learning, and artificial intelligence.In 2015 Edmonton's population grew 2.4 percent, or 31,665 people, the third-highest growth rate in Canada. Edmonton's regional median age of 36.5 years makes it the second-youngest major centre in Canada. Access to a young, motivated, and skilled labour pool within the Greater Edmonton region ensures industry has the skills it needs to be successful.Whether your Edmonton-based business is small or large, APOLLO has you covered. We will get you the best insurance quote as quickly as possible, so you can get back to your work and your life in the city.
Professional Liability insurance
Also known as Errors and Omissions insurance (E&O), Professional Liability insurance will cover you and your business from claims of negligence, failing to properly render your professional services.
It covers you even if the claim is frivolous or you haven't actually done anything wrong.
General Liability insurance
A Commercial General Liability (CGL) insurance policy will cover the business against claims that someone was injured, or somebody's property has been damaged. Regardless of whether or not the small business is at fault, it can be accused of negligence and sued for a variety of things, making this a critical coverage for any business.
Contents insurance
Every small business has property, whether that's a single computer, warehouses full o stock and inventory, or an office full of valuable equipment.
Without contents insurance, the business would have to pay out of pocket to repair or replace damaged contents.
This could negatively impact your finances, and any delays could disrupt your business.
Nonprofit Directors & Officers insurance
Directors and Officers insurance protects against losses caused by negligence or honest mistakes made by your organization's directors and officers. Not only will it cover any amounts you're required to pay should you lose a lawsuit, the insurance company will even pay for your legal fees and court costs. This is important because even though your nonprofit may be run by a perfect leadership team, just the cost of defending a frivolous lawsuit can cripple your ability to operate.
Small Business Basics
Interpreting insurance
From FAQs to COIs, we have the answers to help keep it clear.
What type of companies need small business insurance?
Insurance is a critical component to the survival and success of your business. No matter your industry or size, business insurance provides financial coverage for the costs that surface with unforeseen events—anything from defective products to third-party damage. It can get complicated, so we help you simplify it with simple policy procedures and easy-to-get quotes.
What is covered by my small business insurance?
Business insurance protects business owners from losses due to unforeseen events during day-to-day operations. While there are many types of insurance products available for business owners, the coverage you need is determined by many factors: industry, revenue, size, etc. That's why we customize our coverage to meet your unique needs.
What is a certificate of insurance (COI)?
A COI is a statement of coverage that we provide to you. It's a summary that verifies that your business is, in fact, insured. You may receive a request from a potential client for a COI as a condition of doing business with you. It's simply proof that your business can cover the cost of a liability claim.
Is getting a Business Owner's Policy (BOP) the right option for me?
A Business Owner's Policy is a great option for small business owners, since it combines the multiple coverages needed to protect against all major risks at an affordable package. This helps mitigate small business insurance costs by bundling multiple types of insurance together and selling them at a cheaper premium. While there are multiple different factors involved, BOPs are typically only available to small to mid range businesses with less than 100 employees making less than a certain amount of revenue.
What is covered under a BOP policy?
A BOP typically protects small businesses by bundling together four types of general insurance all for one reduced price:
  Commercial Property Insurance While there are multiple different factors involved, BOPs are typically only available to small to mid range businesses with less than 100 employees making less than a certain amount of revenue.   Business Interruption Insurance Protects you and your employees against potential lost wages in the case of a disaster halting your business.   Crime Insurance Covers your business in the event of being targeted by theft or any other fraudulent activity.   General Liability Insurance Mitigates losses in the event of a lawsuit brought against your company due to bodily harm to an employee or a client during the course of business, regardless of whether or not you're at fault.   While a Business Owner's Policy is a great option for general coverage of property and casualty insurance for small businesses, it's important to know that it doesn't include certain types of insurance, including: commercial auto insurance, workers compensation insurance or professional liability insurance.   Often only needed by larger businesses, professional liability insurance (also known as errors and omissions) protects against claims of negligence, misrepresentation or imprecise advice.
How much does small business insurance cost?
There's lots of different factors at play that will affect the cost of your small business insurance, making your quote as unique as your business itself. And while it all depends on what different types of insurance you need, small business owners in Canada can expect to spend about $500 annually on insurance.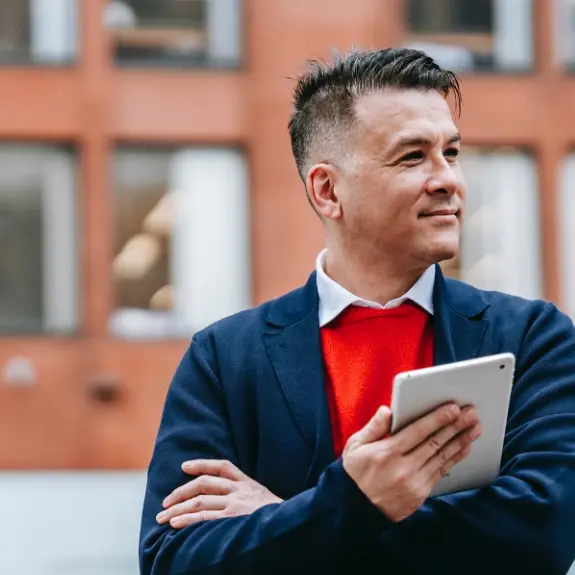 What types of businesses qualify to buy small business insurance in Edmonton online from APOLLO?
There are over 250 types of small businesses that qualify to buy insurance online, with documents issued immediately, helping you find peace of mind quickly and easily.
Some businesses in Edmonton are inherently more risky than others. If your business is a fireworks factory that has a paper storage facility attached, it might be a little more complicated. We can help you out, but our team of insurance brokers will need to take a second look to make sure you have the right coverage.