Tech Errors and Omissions (E&O) Insurance
Errors and omissions insurance is a common type of coverage for business professionals and entrepreneurs. For those in the tech industry, however, specific insurance is needed to help better protect your company.
Get a Free Online Quote
4.6 rating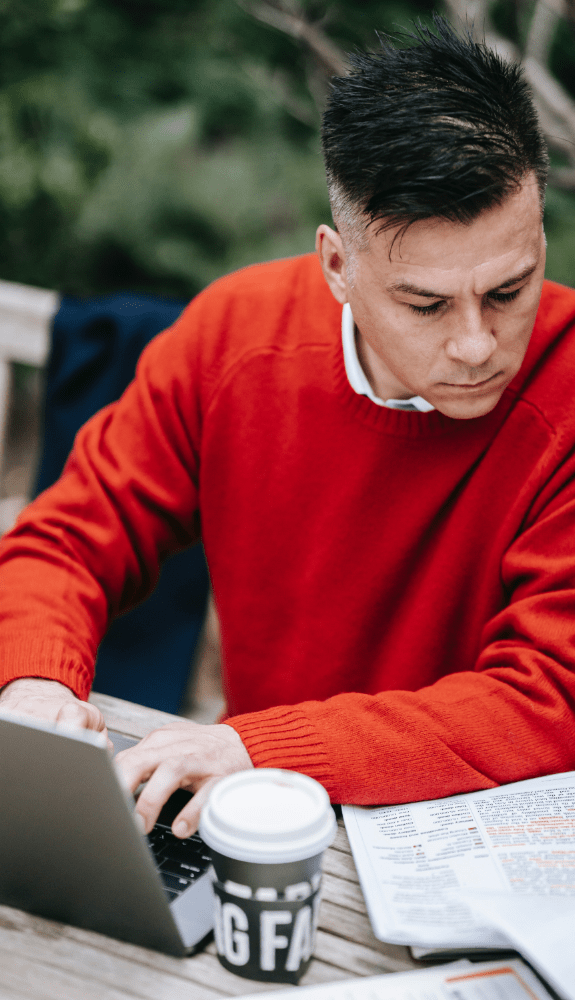 Why You Need Tech E&O Insurance
Running your own business is hard. It's not just about providing your products or services to your customers. There are also the fundamental steps of getting your company up and running, finding the right target market for your product, and managing your company finances. As your business grows, you may also need to stay on top of your lease agreement, look into business real estate options, and hire a team of employees.In addition to the above, it's also extremely important for small business owners to make sure that they have insurance for their company or startup. And for businesses in the tech industry, having the right insurance is essential to helping protect yourself and your company.As a tech professional, there are unique aspects to your products or services when compared to a brick-and-mortar or retail business. The things you sell are often intangible. With insurance designed specifically for your field, you can protect your ideas and intellectual property, along with your digital products or services.
Commonly Asked Questions
What you need to know about Tech E&O Insurance
What Is Errors and Omissions Insurance?
This type of insurance is a very common policy for business professionals and entrepreneurs in all kinds of fields. It typically covers legal fees and damage awards if a client or third-party sues you for negligence, misrepresentation, or inaccurate advice. E&O insurance protects you and your business from the financial fallout of a professional error or omission, so your company can continue to run in the event of a lawsuit.
As a common kind of coverage in a wide variety of professional industries, errors and omissions insurance also goes by a few other names. For example, it's often called professional liability insurance (PLI) as well, since it covers you as a small business owner or entrepreneur if you are sued by a client, even if you are not at fault.
In certain professions, E&O is also referred to as malpractice insurance. This kind of policy is typically designed for a specific field, such as medical professionals and lawyers. In these instances, it's common for the insurance product to be called medical malpractice insurance or legal malpractice insurance.
It is the same idea for tech E&O insurance.
What's Included in Technology E&O Coverage?
As a tech professional, specific errors and omissions coverage designed for the owners and operators of tech companies helps protect you from large financial losses.
In most cases, technology errors and omissions insurance will cover legal and court fees, any settlement payments, and legal judgements. It is an insurance solution that operates similarly to a typical errors and omissions policy. The difference is that this policy covers the complexities of a technology business, as well as products and services that are unique to the industry, such as software and computer hardware.
Who Needs Tech E&O Insurance?
Every policy will be different, depending on your insurer. As an example, APOLLO's Technology Services Insurance is available for a broad range of tech professionals, services, and businesses, including:
Computer hardware sales and consulting

Computer maintenance and repair

Custom software, programming, or application development for others

Enterprise resource planning installations

General IT consulting, aside from managed services or security specific

Hardware infrastructure as a service

Online brand management

IT network configuration and communication configuration

IT project management

IT security consulting

IT staffing services

Packaged software or hardware installations

Prepackaged software

Subscription-based businesses, offering software as a service (SaaS)

Training, teaching, and tutoring services, including hardware and software

Video game developers

Web development, web graphic design, or digital marketing
APOLLO's Technology Services Insurance
With our package insurance policy, tech professionals receive a tailored solution designed to cover providers of technology services and products. Specifically, this coverage is for companies that offer:
Software

Computer hardware

Consulting

Other data-related services
This type of tech insurance covers losses resulting from technology products or services, intellectual property infringement, media content, and network security data breaches.
Get insurance in three easy steps
1
Find and select the coverage you need.
2
Choose the payment plan that suits you best.
3
Get your policy documents in an email instantly.