Office Insurance
If someone is injured at your office, you may be sued due to their bodily injury or property damage, even if you did nothing wrong. Protect yourself with general liability insurance.
Get a Free Quote
4.6 rating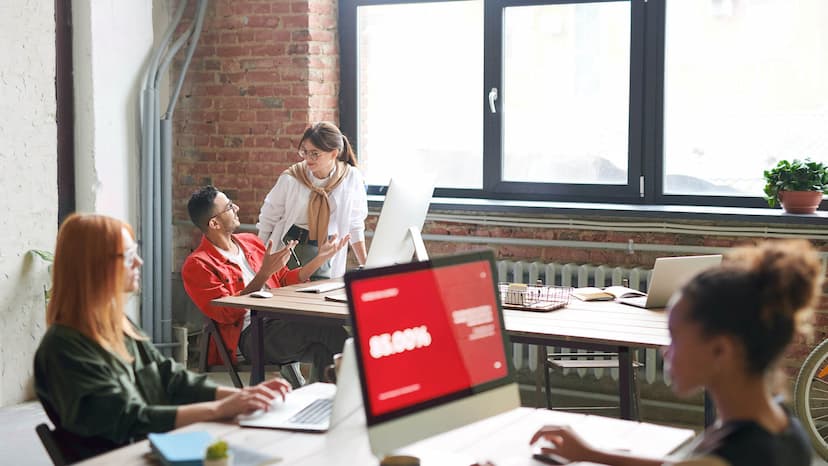 Get Insurance in 3 Easy Steps
1
Find and select the coverage you need with a quick and easy quote.
2
Choose a convenient payment plan that suits you best.
3
Get your policy documents in your inbox instantly.
Offices Are the Centre of Many Businesses
As a business owner, you provide valuable services and products to customers and clients across the country and world. Especially if you're a small business, most of this magic happens from a single office. Operating an office is inherently risky, and you need the proper insurance to mitigate risks. APOLLO offers customized small business insurance plans to fit your business' needs. Let us help you protect against the unforeseen risks related to your office.
You can try to mitigate risks without insurance, but there are some things you can't prepare for. No matter what you do, it's hard to prepare for a lightning strike that causes a tree to fall into the roof of your office. Or, suppose a fire starts from an adjacent building and causes damage to your office. These are perils that you can't mitigate yourself. But the right insurance can ensure you won't need to pay out-of-pocket repair costs.
Insurance is a wise business decision that provides entrepreneurs like yourself peace of mind. The right insurance plan means you won't be held financially liable in the event of a lawsuit or disaster that comes your office's way.
There are three kinds of insurance an office needs
General Liability Insurance
General liability insurance for offices covers lawsuits related to bodily injury or property damage. If a client or third party sues after slipping or tripping in your office, a general liability policy can cover any legal expenses or cost awards that result.
Commercial Property Insurance
Commercial property insurance for offices protects your business whether you lease or own your office space. If a fire, flood, vandalism, or other perils hit your office, you can rest assured your commercial property policy can cover the cost of repairs or replacements.
Contents Insurance
Contents insurance for offices can repair or replace the items inside your office. Suppose your building is burglarized or a flood damages your computers and servers. In this case, a content insurance policy can cover the cost of replacing or repairing any and all of your tools and furniture.
Frequently Asked Questions
Why does an office need insurance?
You may believe insurance only pays its dues when you make a claim. But when you're insured, you actually use it daily. The proper insurance plan for your office provides peace of mind, reminding you that you're financially protected if there's ever damages, theft, or a lawsuit that strikes your business. This ultimately lets you sleep easy at night so you can focus on what matters to your company.    Office insurance may also be mandatory. As a tenant, it's not uncommon for landlords to require you to be insured. Your insurance mitigates additional risks to your landlord, so it's can be a no-brainer for them to demand it of you. The proper office insurance may ultimately mean less conflict between you and your landlord when a crisis erupts because you can claim your insurance policy to remedy the issue. 
What risks does leasing or owning an office space entail?
Office insurance is critical to any business with a physical space. Clients or third parties, like custodians or package deliverers, always have the chance to injure themselves or their property whenever they visit your office. In this case, they may sue you for bodily harm or property damage, leaving you with substantial legal fees to pay out-of-pocket. Having the right insurance plan mitigates such financial consequences.   If you keep sensitive client information in your office, and a third party either steals or learns of this information, you could also face a lawsuit from your client. A court may find that an inability to keep information private is a negligent provision of services, resulting in a damage award to your client. This can be a substantial amount, especially when it's in addition to the legal fees required to fight the lawsuit.   Offices are also prone to disasters such as floods, fires, or vandalism. This can leave your office space unusable for a duration and require significant capital to repair damages. Additionally, such perils can mean the contents of your office are also damaged or stolen and need to be repaired or replaced. Ultimately, it's going to cost a lot to get everything up and running again.