Why You Need to Update Your Insurance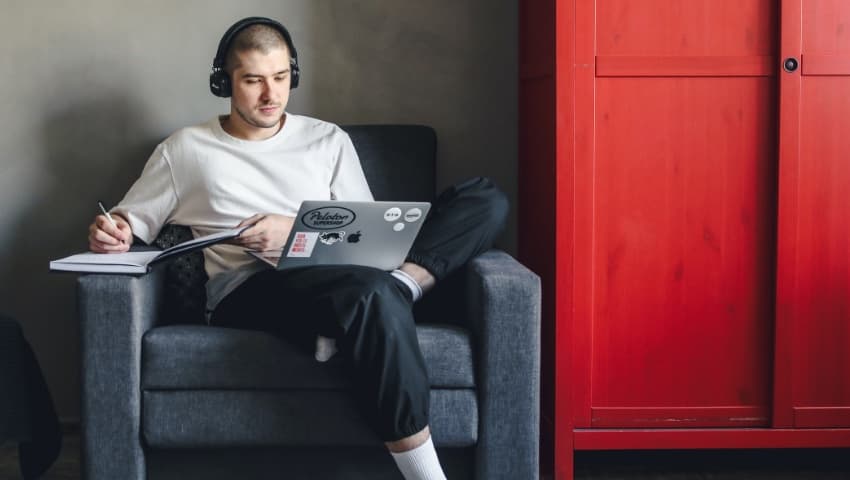 Many business owners purchase insurance but leave it to renew automatically year after year. They might hope never to use it but maintain peace of mind that it's there.
However, your business circumstances change. The insurance policy you bought two years ago might not cover you today if you face a claim. That's why it's vital to review and update your business insurance plan regularly.
This article suggests three reasons you need to review and update your policy regularly.
Your present policy doesn't accommodate your present situation
Your business grows and looks different every day. You might take on employees, add services, or pivot your revenue model to accommodate the demands of clients and customers. As a result, your insurance needs change.
Suppose you listed three years ago that your revenues were $300,000 per annum when applying for insurance. You further noted yourself and one other person as the company's employees. However, the last year showed significant growth. You've sprouted to over 15 employees and over $3,000,000 of revenue.
Because of these changes, your insurance policy might not cover your business anymore. Your insurance is meant to protect a two-person company with $300,000 in revenue. But you're now a 15-person business with over $3,000,000 in revenue.
If an unfortunate circumstance occurs, and you attempt to claim a policy that doesn't reflect the change in your business over the past year, it might cause significant issues. These issues can further lead to frustrations and financial struggles. You might even be left to face financial consequences out-of-pocket.
---
Need Professional Liability Insurance?
---
Your business requires additional policies
Regularly reviewing your business insurance plan can reveal a need for new policies to accommodate new business risks.
Some ventures start with only professional liability insurance. Then, as they grow, they begin to rent an office or buy more equipment and realize the need for policies like general liability and contents coverage.
Further, an organization may grow to a point where they need to hold sensitive client information on their servers. This might additionally require them to purchase the right cyber security insurance in case a hacker or virus breaches their system and steals the said information.
Suppose three years ago you purchased professional liability insurance for your consultancy business. You were a one-person show running everything from a home office. But you saw success and hired an assistant and began to rent an office. Now, instead of meeting clients at coffee shops or over video conferencing, they visit your workplace.With an office, your business now additionally needs general liability insurance to prevent day-to-day business risks that could mean bodily injury or property damage. You might not even realize this risk.
A business insurance plan review with an insurance advisor can inform you of new business risks as your organization grows. An insurance advisor can suggest steps to mitigate these risks with the right insurance.
Reduce your premiums
You can also reduce your premiums by reviewing your insurance regularly. Insurance companies lower premiums when they perceive a lower risk.For example, installing a new security system in your office or retail store reduces the chance of break-ins. As a result, an insurer might reduce the premiums associated with contents coverage because the possibility of theft is decreased.
Or, other policies like commercial property coverage or business interruption insurance have a lower claim probability if you upgrade your office or retail store's electrical systems or flood-proof certain areas. These renovations could reduce the chance of fires or floods that would have resulted in a claim.
Reviewing your insurance at least once a year has many benefits. It ensures your company is adequately covered so it doesn't fall through the crack when it's time for a claim. A policy review further reveals whether your business needs new forms of coverage as it grows. Lastly, you may even save money by reviewing and updating your plan.
---
APOLLO Has You Covered
We can help you understand the benefits of Business Insurance, and get the kind of protection you need in minutes.
---
Limited time offer: Get comprehensive Tenant Insurance starting at just $11/month
Get no-nonsense coverage that's the best value for your money. Purchase in less than a minute, receive your policy instantly, and save when you buy online.
Get a free quote
4.6 rating

Limited time offer: Get comprehensive Tenant Insurance starting at just $11/month
Get no-nonsense coverage that's the best value for your money. Purchase in less than a minute, receive your policy instantly, and save when you buy online.
Get a free quote
4.6 rating

Getting insured is as easy as 1 - 2 - 3
1
Tell us (very little) about yourself
Just tell us your address, your name, email and phone number. And that's it. We'll give you a price in less than a minute.
2
Pay online easily and securely
You can choose to pay monthly or save money by paying for the entire year in one easy payment.
3
Get your documents in your inbox - instantly
As soon as you complete your purchase, you'll find your proof of insurance and policy documents waiting for you in your inbox.
Get covered today - it couldn't be easier
We've provided more than 1,000,000 quotes to Canadians just like you. Give it a try!

Reviews
4.6 rating
1,299 reviews
view all