What Kind of Insurance Protects the Things You Own?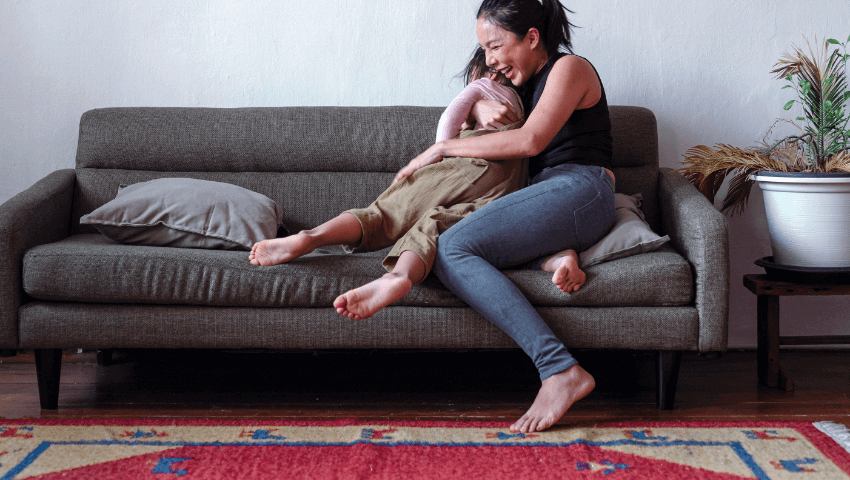 You might leave town for the weekend or can't remember whether you locked the door.
Many of us in these situations fear an unfortunate circumstance resulting in the destruction or loss of our belongings — fears of coming home to find that all our furniture, electronics, and other personal property vanished or destroyed.
The right insurance quells some of these fears. Most tenant and homeowner insurance policies include contents coverage which provides the repair or replacement value of your belongings after damage, destruction, theft, or loss.
This article dives deeper into the type of insurance that protects your belongings. It explains how tenant and home insurance covers personal property, what personal property entails, and what's generally not included under this type of coverage.
Do tenant and home insurance insure my personal property?
Insuring personal property is one of the significant benefits of tenant and homeowner insurance. It covers the damage, destruction, loss, or theft of personal property inside and outside your home.
So, if you face an unfortunate circumstance like a fire or break-in and lose your belongings, the right tenant or homeowner policy can reimburse you for most or all the property.
Tenant and home insurance have many other benefits. For example, it can cover legal fees and damage awards arising from a lawsuit. A typical scenario might include someone slipping on your driveway and suing you for bodily injuries.
This situation could throw significant legal costs your way, but the right renter's or homeowner policy can pay for them on your behalf.Another protection is additional living expenses. Both tenant and homeowner policies provide compensation to stay at a hotel or Airbnb if your home becomes uninhabitable for a period. Such a scenario arises in cases like a fire or flood.
What's considered personal property for insurance?
Personal property is anything you own, like furniture, electronics, and clothing. Renter's and home insurance generally cover anything in your dwelling. It might also protect belongings stolen from your car or lost outside your home.
However, you can only claim up to your policy's coverage limit (for example, $10,000). Anything above this limit must come out of your own pocket.When purchasing personal property coverage, it's vital to take inventory of your belongings regularly. This lets you understand the value of your items and whether your policy fully covers it.
A worst-case scenario might include facing the loss of all your personal property only to realize the replacement value is beyond your policy limit.An inventory of your belongings also smooths out your claims process. There's less debate with your insurance company about what you can and cannot claim by documenting what you own. Saving receipts and financial statements are also helpful for this reason.
What isn't covered by a tenant or homeowner policy's contents coverage?
Policies may exclude items like luxury goods or business equipment. Valuable items, like an expensive handbag, watch, or fine art, require separate insurance policies. Their values are high and are therefore a target of theft. This increases their likelihood of loss and increases the risks to an insurer.
If you run a business from home and have equipment like a computer or camera, it's generally not covered by the contents portion of your tenant or home insurance.Tenant and home insurance protect personal property, and these items may be considered business assets. To protect business assets, consider a business insurance policy instead.
What's the difference between open peril and named peril coverage?
"Open peril", also referred to as "all perils" policies, protects anything that happens to your personal property unless the policy expressly excludes it. In contrast, "named peril" coverage only protects your belongings if they're affected by an incident named in the policy.
For example, an open peril policy could provide the replacement cost for your belongings in cases of damage, destruction, loss, or theft except when it's the result of a flood.In this case, your insurer may charge an additional premium in the form of a separate policy or rider to include flood damage into your contents coverage.
The insurance might include fires, floods, break-ins, and severe weather in a named peril policy. But, if an earthquake hits your home, and it shatters your 60-inch flat-screen television, your insurance likely won't cover the replacement or repair of the television because it's not a covered loss.
Evidently, it's vital to review your tenant or homeowner insurance policy in detail. Doing so lets you understand what risks remain even after you purchase insurance. From there, you can decide whether you want to buy additional coverage.
Tenant and homeowner insurance provide valuable contents coverage to protect your belongings from damage, destruction, theft, or loss.However, it's vital to review your policy to understand what's not covered. This understanding allows you to seek other insurance products or methods to protect your remaining property.
APOLLO provides affordable tenant and homeowner policies right at your fingertips. The proper insurance coverage for your belongings is only clicks away. Get a quote and buy online in under 5 minutes today.
Limited time offer: Get comprehensive Tenant Insurance starting at just $11/month
Get no-nonsense coverage that's the best value for your money. Purchase in less than a minute, receive your policy instantly, and save when you buy online.
Get a free quote
4.6 rating

Limited time offer: Get comprehensive Tenant Insurance starting at just $11/month
Get no-nonsense coverage that's the best value for your money. Purchase in less than a minute, receive your policy instantly, and save when you buy online.
Get a free quote
4.6 rating

Getting insured is as easy as 1 - 2 - 3
1
Tell us (very little) about yourself
Just tell us your address, your name, email and phone number. And that's it. We'll give you a price in less than a minute.
2
Pay online easily and securely
You can choose to pay monthly or save money by paying for the entire year in one easy payment.
3
Get your documents in your inbox - instantly
As soon as you complete your purchase, you'll find your proof of insurance and policy documents waiting for you in your inbox.
Get covered today - it couldn't be easier
We've provided more than 1,000,000 quotes to Canadians just like you. Give it a try!

Reviews
4.6 rating
1,299 reviews
view all