The Importance of Having Insurance for Small Businesses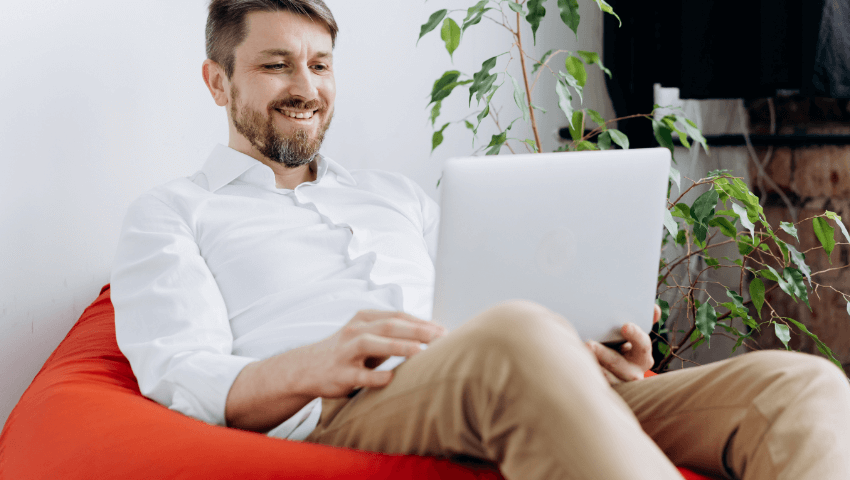 As a small business owner, you're juggling numerous projects and tasks daily. You worry about employees, suppliers, clients, rent, and networks. The last thing to consider is the "what if" situations that could turn your happy company into a financial nightmare. For example, even a minor flood could mean thousands in repair costs!
A business owner's policy is a basket of insurance products that protects your business. It covers lawsuits, stolen and damaged equipment, business interruptions, and more.This article explains what business insurance is and what policies it includes. It also details the importance of business insurance and what risks you face without it.
What is business insurance?
There are numerous types of business insurance coverages. The right business owner's policy or small business insurance plan provides the types of insurance that mitigate your risks. Purchasing such a plan usually provides a lower monthly premium than purchasing each policy individually.
Business insurance plans include the following:
Professional liability insurance (aka errors and omissions insurance): Protects you from lawsuits resulting from negligence, misrepresentation, or poor performance of services. It can pay for costs like legal fees and damage awards.

General liability insurance: Protects you from lawsuits arising from day-to-day risks that result in client or third-party injuries or harm. Just imagine a client slipping on your floor and hurting their back! General liability coverage would protect you from the cost associated with the lawsuit.

Contents insurance: Covers the replacement or repair costs of your business property if it's lost, stolen, damaged, or destroyed. It includes unfortunate circumstances like fires, robberies, floods, and natural disasters.

Commercial property insurance: Covers the damage or destruction of your storefronts, warehouses, offices, and other business spaces.

Business interruption insurance: Provides compensation if an unfortunate event means you're unable to run your business for a period. For example, suppose your store faces a flood, and you close for two weeks. This policy can provide a percentage of the revenues you would have earned but for the flood.

Cyber security insurance: Protects against issues related to hackers, viruses, or data breaches. It covers the cost associated with legal disputes and other related problems.
---
Need Insurance for Your Small Business?
---
Why do you need business insurance
Business insurance mitigates risks related to your business. Consider the following:
Could you replace all your business equipment if it was stolen or damaged?

Could you afford legal fees if you're sued for a personal injury or negligent provision of service?

What do you do if a hacker breaches your network and steals your clients' credit card information?

How much would you need to pay in repair costs if a fire burned down your store?
Thinking of these scenarios can cause any business owner severe anxiety. But the right business owner's insurance plan means your insurer pays for the financial fall out of these "what if" scenarios.
Related: Do I need small business insurance
Your small business should focus on delivering excellent service or product — not worrying about the worst-case scenarios.
Insurance may also be mandatory for small businesses. No laws state your venture has to have the proper insurance, but if you don't, a landlord might choose not to rent to you.Additionally, large institutional clients might require professional liability insurance to prevent their own worst-case circumstances. An event centre may insist that you have the right insurance before hosting your company conference at their space. These are all examples of how business insurance might be mandatory.
What risk do I face without a business insurance plan?
Business insurance is essential for your company. Otherwise, you expose your small business to risks, such as fires, floods, hackers, and personal injury lawsuits. These events could cause your company significant financial hardship or even bankruptcy.
Just imagine, a client thinks you provided negligent services and sues. This scenario forces you to find legal defence help that amounts to tens of thousands of dollars in fees. The right insurance means an insurance company pays these costs — not your business.
Alternatively, suppose your store faces a flood due to severe weather. You now need to replace the carpet, which means closing your store for a week. Suddenly, customers and clients can't come in and make purchases or attend appointments. You're losing out on significant revenue but still need to pay rent.
Without insurance, these repair costs and the loss of revenue fall on your business. But the right policy mitigates these risks. Commercial property insurance can help cover your carpets replacements and repair other flood-related damage. Additionally, business interruption insurance can compensate for the days you can't operate to lessen your business's financial burdens.
Insurance is critical for small businesses. It protects against everyday risks that could cause significant financial harm to your company. The right business insurance plan provides peace of mind that you won't have to pay out-of-pocket costs when things go awry.
Get a quote and purchase your business insurance in under five minutes with APOLLO Insurance. Our expert insurance agents and advisors can explain what coverage you need and how to best mitigate your business risks.
---
APOLLO Has You Covered
We can help you understand the benefits of Business Insurance, and get the kind of protection you need in minutes.
---
Limited time offer: Get comprehensive Tenant Insurance starting at just $11/month
Get no-nonsense coverage that's the best value for your money. Purchase in less than a minute, receive your policy instantly, and save when you buy online.
Get a free quote
4.6 rating

Limited time offer: Get comprehensive Tenant Insurance starting at just $11/month
Get no-nonsense coverage that's the best value for your money. Purchase in less than a minute, receive your policy instantly, and save when you buy online.
Get a free quote
4.6 rating

Getting insured is as easy as 1 - 2 - 3
1
Tell us (very little) about yourself
Just tell us your address, your name, email and phone number. And that's it. We'll give you a price in less than a minute.
2
Pay online easily and securely
You can choose to pay monthly or save money by paying for the entire year in one easy payment.
3
Get your documents in your inbox - instantly
As soon as you complete your purchase, you'll find your proof of insurance and policy documents waiting for you in your inbox.
Get covered today - it couldn't be easier
We've provided more than 1,000,000 quotes to Canadians just like you. Give it a try!

Reviews
4.6 rating
1,299 reviews
view all