Business and Insurance Requirements: How to Sell on Amazon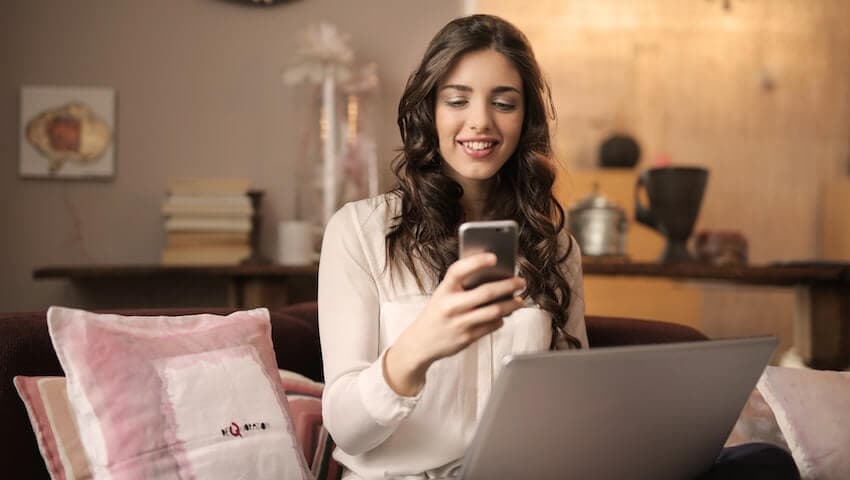 Amazon's international market reach, storage facility, and low marketing costs make it a great option for those looking to sell online. Here's everything you need to get started, from a seller's account to the proper insurance.
With millions of Canadian visitors a month, Amazon Canada has quickly become the premiere online marketplace in the country. And if you're like most people, you've probably used Amazon's user-friendly platform to purchase anything from home decor and necessities to electronics and books — all at the touch of a button.
But did you know that many of those products are often sold from the comfort of someone's home? With Fulfilment by Amazon (FBA), sellers can take advantage of Amazon's incredible distribution capabilities and 24/7 customer service (for you and your buyer) to help fulfil all their orders.
One of the best parts is that Amazon sellers don't need to make sure they have a lot of space to store their inventory, since Amazon ships everything from their own warehouse. All sellers have to do is buy low and sell high. If that sounds like something you can do, read on to find out how to get your Amazon business off the ground. We'll take a look at:
How to get started with your new Amazon Canada account

Some commonly asked questions about selling on Amazon
---
Need Insurance for Your Small Business?
---
How to Sell on Amazon Canada in 4 Simple Steps
1. Decide what you'll sell on Amazon
First, you'll want to decide what you're going to start selling on your new Amazon seller's account.
While it's always a good idea to find products to sell that you're passionate about, it's also important to do plenty of market research before jumping into a specific niche.
Some important things to evaluate are:
Market stability: Determine how stable your particular market is, and whether those goods will still be desirable a year from now.

Competitor research: Find out who your competitors will be and whether or not you can undersell them or provide a service they haven't tapped into.

Cost considerations: Figure out the monetary value of materials and time if you're handmaking the product, how much the product will cost initially if you're reselling it, and whether you'll be able to sell your product for enough to cover your costs in both cases.

Supply chain: If you're planning on reselling products, it's a good idea to research your suppliers. Finding reliable suppliers and building good relationships with them will help you become a more reliable supplier, allowing you to serve your customers to the best of your ability. While there are some great resources online to find good suppliers, it can also be a good idea to head to trade shows and build face-to-face relationships.
---
Need Insurance for Your Small Business?
---
2. Sign up for an Amazon Canada seller's account
Now that you've come up with a product you're confident will sell well and make a profit, it's time to register and create your Amazon Canada seller's account and start listing your products.
There are two ways that you can start to sell on Amazon.ca: as an individual seller or a pro seller. The difference between these options are simple:
As an individual seller, you don't have to pay any recurring monthly or yearly fees. However, you'll be charged about $1.50 per item that you sell. This is a great option for sellers who are just starting out and don't want to commit to a monthly fee.

With a professional plan, you won't be charged per item that you sell, but you will be paying a monthly fee of about $30. You'll also be able to use Amazon's APIs, selling reports, and other tools to help you sell.
If you can't decide which plan is best for you, we recommend going for the individual seller plan until you start selling about 30 items a month, then switch to the professional plan. Amazon makes it easy to switch between plans, so you don't have to worry about being locked in to whatever plan you decide to start with.
3. Purchase your business insurance
With your account registered, now is a good time to make sure you have the correct insurance policies in place.
Having seller's insurance protects you in case a customer experiences bodily injury or property damage due to a faulty product. Even if it's not your fault, a customer could take you to court for damages and potentially bankrupt you.
Having business insurance is important for managing the inherent risks that go along with operating any small business, and selling through Amazon is no different. If you're on a pro plan and selling more than $10,000 a year, Amazon will actually require you to have a seller's policy with a limit of $1 million per occurrence.
Find the plan that works for you with APOLLO Insurance. Get a free quote within five minutes and have your new policy emailed directly to your inbox.
---
Need Insurance for Your Small Business?
---
4. Create and manage your product listings
Now that you know what you're selling and the plan that's the best fit for you, you can start creating your product listings.
This is how potential buyers will see your products, so it's important to spend time crafting a great first impression. This means uploading high resolution photos and putting accurate dimensions and specifications. You should also make sure that your items are eligible for Amazon Prime, as this allows your customers to take advantage of free shipping.
It's also important to stay on top of inventory levels to avoid running out of stock on any of your products. Amazon may charge you extra fees for keeping stock in their warehouse for longer periods of time, so it's important to balance not having too much with not running out of inventory.
You should also make sure that your page is constantly updating to show the correct amount of inventory, so that no one is placing orders for things you don't actually have in stock. This can lead to poor customer reviews, which can negatively impact how others will think about your brand.
Speaking of customer reviews, be sure to spend a lot of time engaging with your customers through reviews and feedback. Getting good reviews is imperative to attracting new customers and keeping old ones. Be sure to leave comments and follow up to ensure they're satisfied, and encourage them to rate their experience buying from you.
Related: Small business marketing ideas
---
Need Insurance for Your Small Business?
---
FAQs About Selling on Amazon
Q: Is selling on Amazon free?
A: Selling isn't exactly free, as there are two main payment plans you can take advantage of depending on your selling style. These two plans are: the individual seller's plan and the professional plan. The individual seller's plan allows you to sell without having to pay a monthly fee, but taxes you about $1.50 per item that you sell. The professional plan grants you access to some of Amazon's premiere seller's tools, and doesn't charge you per item sold, but it does cost you about $30 per month.
Q: What requirements do you need to sell on Amazon?
A: All you need is good business acumen, the drive to learn, and some product knowledge to start your own Amazon store. With a little trial and error, you'll be able to figure out how to make your store stand out above the competition and be well on your way to earning some extra income.
Q: What type of insurance do you need to sell on Amazon?
A: The most common types of insurance for Amazon sellers are:
Product Liability Insurance

Commercial General Liability Insurance
---
Need Insurance for Your Small Business?
---
Q: Do you need insurance to sell on Amazon?
A: While Amazon technically only requires sellers with a professional plan selling more than $10,000 a year to show a certificate of insurance, it's always a good idea to have a policy in place. In the event of something going wrong, having the correct insurance policy can protect you from having to pay out of pocket and potentially cripple your business financially.
Owning a business is hard. Finding the right insurance doesn't have to be. Start a quote with APOLLO now and you could be insured in the next 15 minutes.
Similar topics:
---
APOLLO Has You Covered
Get the protection you need in minutes with custom Business Insurance from APOLLO.
---
Limited time offer: Get comprehensive Tenant Insurance starting at just $11/month
Get no-nonsense coverage that's the best value for your money. Purchase in less than a minute, receive your policy instantly, and save when you buy online.
Get a free quote
4.6 rating

Limited time offer: Get comprehensive Tenant Insurance starting at just $11/month
Get no-nonsense coverage that's the best value for your money. Purchase in less than a minute, receive your policy instantly, and save when you buy online.
Get a free quote
4.6 rating

Getting insured is as easy as 1 - 2 - 3
1
Tell us (very little) about yourself
Just tell us your address, your name, email and phone number. And that's it. We'll give you a price in less than a minute.
2
Pay online easily and securely
You can choose to pay monthly or save money by paying for the entire year in one easy payment.
3
Get your documents in your inbox - instantly
As soon as you complete your purchase, you'll find your proof of insurance and policy documents waiting for you in your inbox.
Get covered today - it couldn't be easier
We've provided more than 1,000,000 quotes to Canadians just like you. Give it a try!

Reviews
4.6 rating
1,299 reviews
view all