Food Truck Permits and Licenses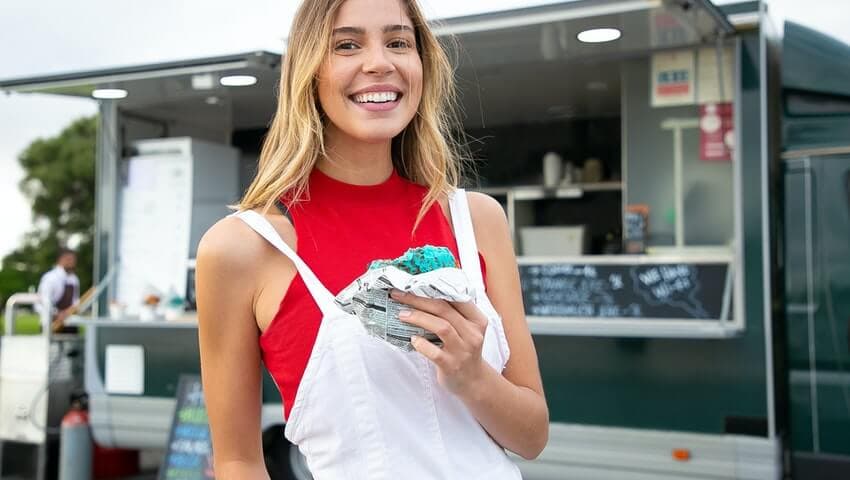 Want to become a mobile food truck vendor? Here are the essential documents you'll need to acquire to get your business motoring.
When it comes to starting any venture, it's important to understand the legal documentation and requirements needed in order to operate. Specifically in the food services industry, you'll need to follow certain public health and safety regulations in addition to your typical business requirements.
In this article, we provide an outline of the permits and licensing you're required to obtain in order to become a mobile food vendor.
---
Need Food Truck Insurance?
---
Important Documents to Run a Food Truck Business
Determining how to get a food truck license and the permits you need to start your business can be confusing. To complicate matters, each province has a different set of rules when it comes to what is and isn't required to operate your food truck. For this reason, it's important to reach out to your local government to ask about the specific regulations for your area.
In general, however, the below is a list of important documents that you may need in order to get your business up and running.
Driver's license

Business license and RIN number

GST/HST number

Liability insurance

Food handler certificate

Health operating permit

Mobile food vending permit

Refreshment truck license

Parking permit
Some of the above will be standard no matter where you're located in Canada. However, as mentioned, each region is different. So, before you take the time to acquire these documents, confirm what's necessary for your city and province.
How to Set Up Your Mobile Food Business
Ensuring that you have the necessary licenses and permits to run your food truck is just one part of starting your mobile business. Below are the major steps you'll want to take to get motoring.
1. Create your business plan
Putting together a comprehensive business plan is an important step in any venture. Getting your food truck business up and running is no different.
Before you start selling your cuisine, ensure you've put thought into identifying your:
Ideal location: Are you looking to rotate your location or stay in one spot? You'll also want to determine whether you'll need to relocate your truck on a daily or weekly basis for street cleaning or any other bylaws. Deciding whether or not you want to be part of any food truck festivals and events may also play into where you choose to set up your truck.

Menu items: Within your business plan, you'll want to outline the food items you plan to serve. This will be where you showcase your desired menu and identify the type of cuisine your truck will specialize in.

Suppliers and partners: Once you have your menu nailed down, you'll need to decide on where you'll get your cooking utensils, food items, ingredients, and serveware.

Expenses and operating costs: In order to budget for your business, you'll need to identify all of your operating costs and general expenses. This will help you better understand what capital you need right away and how much revenue your food truck business needs to generate to stay operational.

Funding plan: If you have the capital to start your business on your own, great! If not, you'll need to determine where your funding will come from, whether you intend to apply for a loan from the bank or approach investors.

Marketing plan: This section should include the name of your food truck, your logo, and how you plan to market your business. At this point, you may also want to consider outlining the design direction for your truck and menu board.

Required documentation: Do your research and determine the licenses and permits you need in order to run your food truck business.
---
Download Your Small Business Insurance Guide
This document is designed to support entrepreneurs on their small business journeys. As a practical guide, it includes a checklist for new ventures, information on how to mitigate risks with professional liability insurance, and how APOLLO can help you find the right coverage for your company.
---
2. Set up your food truck
Once you have a good idea of your financing and how to implement your business plan, you'll need to get your actual food truck!
Depending on your purchasing budget, you can choose to buy a new or used truck. Not just for the truck, but when it comes to stocking your food supplies, it's important to consider various customer interests. An increasing trend is dietary-consciousness. Opting for multiple vendors who can supply meals low in calories can be a strategic move. This way, when customers order food online from your truck, they have a variety of healthy options.If you've decided on a new truck but want to scale back on some expenses, you can always opt for a more basic interior and kitchen.
Another decision you'll have to make when setting up your truck is what type of vending unit you want to sell your food out of. That's right, your food truck doesn't actually have to be a truck! You can choose between a motor vehicle, a trailer, or even a container.
Just remember that whatever type of unit you buy, it will need to fit in the location you've planned for. For example, you'll want to make sure that your truck or trailer fits into the designated area that you will be parking it in.
3. Get your necessary licenses
As mentioned above, you'll want to check with your local government to confirm which licenses you need for your business.
Typically, though, a driver's license and a business license are good places to start! From there, look into whether or not you'll need to obtain any other credentials. For example, a refreshment truck license is a requirement in some provinces – but not all.
4. Submit your permit applications
Once you have all of your required licensing for your food truck, it's time to apply for the necessary permits. Similarly to acquiring the correct licenses, you'll want to contact your city regarding what's needed to operate your business.
For example, you'll need a parking permit for certain locations. However, if you plan to park your food truck on private property, all you'll need is express permission from the landowner.
5. Purchase your insurance coverage
Food trucks are a substantial investment. Insurance helps protect your business from sustaining unexpected financial setbacks.
APOLLO offers Food Truck Insurance that includes:
Professional Liability Insurance: This type of coverage for food truck owners is used to cover the legal fees, or defense costs if you're accused of providing unsatisfactory, negligent, or falsified services.

General Liability Insurance: This policy will respond to any third-party claims of injury or property damage that may occur during business operations. Regardless of fault, it will cover any legal or medical expenses, as well as any awards granted.

Contents Insurance: Contents insurance absorbs the cost of any damage or loss of property or personal belongings caused by an unexpected event, such as a fire, flooding, or theft. This ensures your possessions are covered on a replacement cost basis.
---
APOLLO Has You Covered
Get the protection you need in minutes with custom Professional Liability Insurance from APOLLO.
---
Limited time offer: Get comprehensive Tenant Insurance starting at just $11/month
Get no-nonsense coverage that's the best value for your money. Purchase in less than a minute, receive your policy instantly, and save when you buy online.
Get a free quote
4.6 rating

Limited time offer: Get comprehensive Tenant Insurance starting at just $11/month
Get no-nonsense coverage that's the best value for your money. Purchase in less than a minute, receive your policy instantly, and save when you buy online.
Get a free quote
4.6 rating

Getting insured is as easy as 1 - 2 - 3
1
Tell us (very little) about yourself
Just tell us your address, your name, email and phone number. And that's it. We'll give you a price in less than a minute.
2
Pay online easily and securely
You can choose to pay monthly or save money by paying for the entire year in one easy payment.
3
Get your documents in your inbox - instantly
As soon as you complete your purchase, you'll find your proof of insurance and policy documents waiting for you in your inbox.
Get covered today - it couldn't be easier
We've provided more than 1,000,000 quotes to Canadians just like you. Give it a try!

Reviews
4.6 rating
1,313 reviews
view all