How Much Personal Property Insurance Do I Need?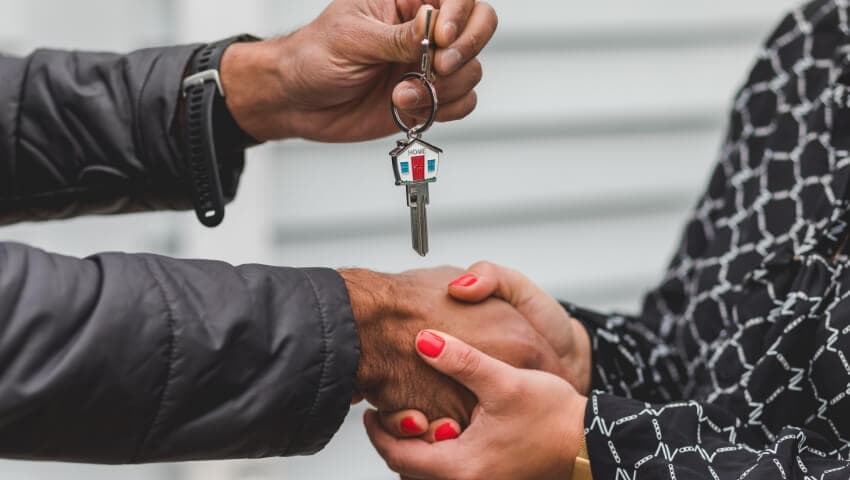 Find out how much coverage you should have for your personal belongings when you apply for tenant insurance.
As a renter, there are certain policies that you don't need to worry about. For example, since you don't own the structure you live in, your insurance won't need to include dwelling coverage. That said, it's still important to financially protect yourself and your personal property in case of fire or water damage, theft, or liability claims.
Most tenant and homeowners insurance covers personal property. However, whether it's your first or fifteenth time going through the application process, you may be wondering:
How much personal property coverage do you really need?
Read on to find out how much home insurance you should have, what personal property insurance typically includes, and how to determine the amount of coverage you need to protect your belongings.
How Much Home Insurance Do I Need?
The amount of renter's insurance you need often comes down to the coverage limits that make sense for your home, balanced with both your deductible and your premium.
For those who may be unfamiliar with these terms, your coverage limit is the maximum amount of money that your insurance company will provide in the event of a claim. The deductible is the quantity you will need to spend before your coverage kicks in, and your policy premium will be what you pay for your insurance in monthly or yearly installments.
Adjusting your coverage limit and deductible amount will affect how much you pay each month or year. For example, if you want a higher coverage limit but a lower deductible, your premiums will go up. On the other hand, if you select a smaller coverage limit and a higher deductible, your payments will decrease.
To help determine how much insurance you need to purchase for your home, you'll want to evaluate the different types of coverage that are included in your policy. For example, below are the policies that APOLLO covers in our renter's insurance product.
Personal Property – APOLLO offers different packages for your personal property that have limits ranging from $10K to $150K. Our Premium Package also includes flood insurance that offers Sewer Backup Coverage and Overland Water Damage.

Additional Living Expenses – If your home becomes uninhabitable due to extreme damage, this policy will cover the costs of any temporary accommodation, meals out, or groceries while your home is being repaired. APOLLO offers coverage limits of up to $30K.

Personal Liability – This type of insurance helps protect you financially if someone injures themselves on your property. For example, a visitor who slips and falls in your home has the right to sue you. If this happens, you could be responsible for the cost of damages and any associated legal fees. With APOLLO, you can choose from coverage limits of $1M and $2M.
Optional Additional Coverages:
Theft or Mysterious Disappearance – Items such as jewelry, pets, computers, and bikes often have special limits within most policies. However, you can typically pay for additional coverage for any of your belongings that may exceed these limitations. For example, if jewelry is covered for up to $2K within your insurance but you know that your collection is worth $5K, you can opt to increase your limit to that amount.

All Insured Claims – It's important that you also take note of special limits for certain claims that would involve less common personal items. For example, this could include the property of a dependent living away at school, a wine collection, or watercrafts and boating equipment.

Unexpected Events – You can also choose to have more coverage for scenarios like credit card forgery, freezer food spoilage, and lock replacements. These additional coverages can help protect you in the event of unforeseen circumstances, such as storms, sustained power outages, identity theft, or burglaries.
Related: What is the most important part of renters insurance?
What Is Personal Property Insurance?
Personal Property Insurance can help protect you financially if your belongings are subject to theft or damage. Typically, this policy will cover your items when they're in your home, in your car, or with you on vacation by covering the cost to repair or replace your belongings.
It can cover a wide range of personal things, such as your:
Clothing

Furniture

Portable Electronics

Linens

Sports equipment

Decorations

Cookware

Tools
It's important to remember some of your more expensive belongings may not be included in your standard personal property insurance. Below is a list of high-value items to look out for that could have special limits within your policy.
Expensive Items that Often Have Special Coverage Limits:
Jewelry

Bikes

Collectors Items

Fine Arts

Musical Instruments

Watercrafts

Wine and Spirits
How to Determine the Value of Your Personal Property
Deciding how much insurance coverage you need for your personal property will come down to how much your belongings are worth. The process of evaluating your possessions will be entirely up to you because, of course, your insurance agent won't be able to tell you the value of what you own.
As this is a task that can take some time, it may be a good idea to take stock of your personal belongings before you begin your renter's insurance application. That way, when you sit down to fill out your forms, you won't have to stop part-way through.
An effective way to determine the value of your personal property is to start with an inventory list of all the items you'd like replaced if anything were to happen to them. From there, calculate the value of each of your belongings, and tally up your total. This number represents how much personal property coverage you need.
Looking for Tenant Insurance for Your Home?
Finding the right insurance policy for your home can feel overwhelming and, at times, confusing.
Related: How Much Does Renters Insurance Cost in Canada?
APOLLO's custom coverage can help make the insurance part of renting your place feel effortless. Find out how you can get covered in minutes with our quick, easy, and entirely online application process.
Limited time offer: Get comprehensive Tenant Insurance starting at just $11/month
Get no-nonsense coverage that's the best value for your money. Purchase in less than a minute, receive your policy instantly, and save when you buy online.
Get a free quote
4.6 rating

Limited time offer: Get comprehensive Tenant Insurance starting at just $11/month
Get no-nonsense coverage that's the best value for your money. Purchase in less than a minute, receive your policy instantly, and save when you buy online.
Get a free quote
4.6 rating

Getting insured is as easy as 1 - 2 - 3
1
Tell us (very little) about yourself
Just tell us your address, your name, email and phone number. And that's it. We'll give you a price in less than a minute.
2
Pay online easily and securely
You can choose to pay monthly or save money by paying for the entire year in one easy payment.
3
Get your documents in your inbox - instantly
As soon as you complete your purchase, you'll find your proof of insurance and policy documents waiting for you in your inbox.
Get covered today - it couldn't be easier
We've provided more than 1,000,000 quotes to Canadians just like you. Give it a try!

Reviews
4.6 rating
1,299 reviews
view all