How Much Is Homeowners Insurance?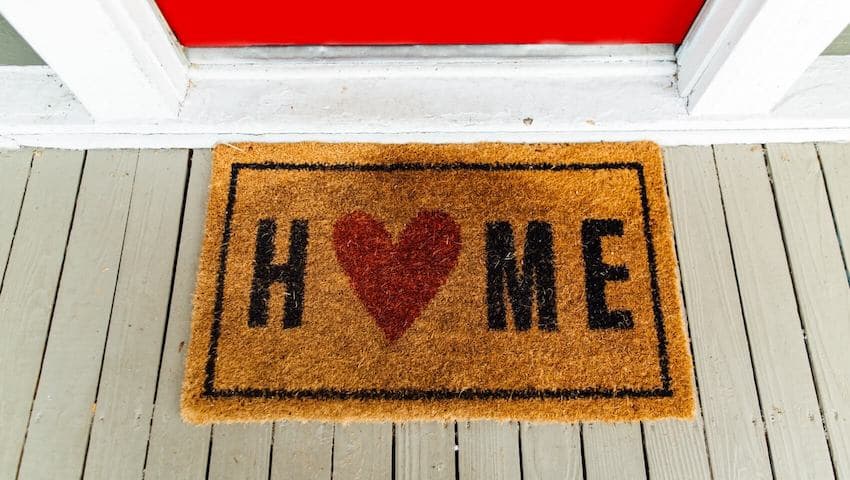 Purchasing a home is one of the most exciting events you can experience, especially in today's real estate market. While home insurance isn't mandatory in Canada, it should always be something you invest in when you receive or renew a mortgage for your home.
Home insurance coverage protects you as a homeowner from paying out of pocket in the event of loss of damages to the home. Like renter's insurance, it will also protect you against personal liability if someone injures themselves on your property.
In this article, we'll take a look at how much homeowners insurance typically costs, as well as a few frequently asked questions about what this policy covers.
---
Need Home Insurance?
---
How much is house insurance?
According to Ratehub, the average cost of home insurance in Canada is around $960 annually. However, this may be more expensive depending on which province or territory you live in, or it could even be slightly cheaper.
Several factors will alter how much you pay for your annual premium, such as:
The value of your home. The greater the size of the home, the higher the rate you'll pay. The age will also factor into the cost of your policy.

The replacement value of your home. This is the most important factor that will determine your premium. It factors in the materials and the labour into the cost to rebuild your home. But, this does not factor in the real estate value of the property.

The construction of the home. Things like the kind of wiring, plumbing, framing, building materials, age of the home, and roof, all affect the cost of your policy.

Your coverage limits and any add-ons. The kind of policy you require to insure your home, as well as the amount of coverage you want, will affect the overall cost of your insurance. Adding extra policies to be safe add to the overall costs.

Your deductible amount. The higher the deductible, the lower your costs. However, keep in mind that should anything happen to your home then you will need to pay more out of pocket.

Your credit score. This is a lesser-known variable, however, if you have a poor credit score then your insurance rate will go up.
Related: When to get homeowners insurance when buying a house
It's also important to know your average annual premium will also be based on the likelihood of suffering a loss such as a natural disaster, and how substantial that loss could be. If you live in an area where flooding occurs, you'll want to add an additional flood insurance policy from your insurance company to cover any potential incidents.
How can I lower my annual premium?
While many of the factors affecting your home insurance rate are out of your control, there are a few things you can do to help reduce your premium. Below are some of the ways you can save money:
Installing security cameras and alarms.

Bundle your home and car insurance needs with the same insurance company. By bundling your auto insurance you will be able to reduce your home insurance premiums.

Pay your policy on an annual basis instead of monthly. Usually, your insurer will offer a better deal for an annual policy, saving you money.

Increase your overall deductible.

Don't over-insure for the replacement costs of your home or your personal belongings.

Compare quotes that insurers offer and find the best policy for you.

Don't file claims for minor damage like slight water damage. The more claims you file, the higher your premiums will be.

Improve your credit score.
These steps can also help you maximize your overall coverage and save you money in the long run.
What does homeowners insurance cover?
Having a home insurance policy will protect you from paying out of pocket to either replace or repair your home should an accident occur. Insurance policies also cover the cost of replacing your personal belongings inside of your home.
The cost of an annual home insurance premium is worth the peace of mind knowing you will be able to afford to replace your home in the event of an accident. Insurance will also cover the costs of legal fees associated with lawsuits stemming from injuries sustained on your property, regardless of if it's your fault or not. This includes protecting you against any injuries caused by family members, pets, or yourself. They will also pay for any medical costs associated with a lawsuit.
The Takeaway
When it comes to insuring your home, there are no downsides. It protects you from paying out of pocket for unforeseen expenses or incidents, and against liability suits. It's important to compare quotes and know what's included in your policy because different home insurance companies will offer different insurance coverages depending on the individual company and your particular situation. By shopping around and collecting quotes, you'll be able to ensure that you're paying for the best policy that suits all your needs.
Discover how much a tailored homeowners insurance plan will cost with a free quote from APOLLO emailed directly to you in under five minutes. Our insurance advisors are ready to answer your questions over web chat or phone.
---
APOLLO Has You Covered
We can help you understand the benefits of Home Insurance, and get your belongings covered in minutes.
---
Limited time offer: Get comprehensive Tenant Insurance starting at just $11/month
Get no-nonsense coverage that's the best value for your money. Purchase in less than a minute, receive your policy instantly, and save when you buy online.
Get a free quote
4.6 rating

Limited time offer: Get comprehensive Tenant Insurance starting at just $11/month
Get no-nonsense coverage that's the best value for your money. Purchase in less than a minute, receive your policy instantly, and save when you buy online.
Get a free quote
4.6 rating

Getting insured is as easy as 1 - 2 - 3
1
Tell us (very little) about yourself
Just tell us your address, your name, email and phone number. And that's it. We'll give you a price in less than a minute.
2
Pay online easily and securely
You can choose to pay monthly or save money by paying for the entire year in one easy payment.
3
Get your documents in your inbox - instantly
As soon as you complete your purchase, you'll find your proof of insurance and policy documents waiting for you in your inbox.
Get covered today - it couldn't be easier
We've provided more than 1,000,000 quotes to Canadians just like you. Give it a try!

Reviews
4.6 rating
1,299 reviews
view all