Our Guide to Becoming an Accountant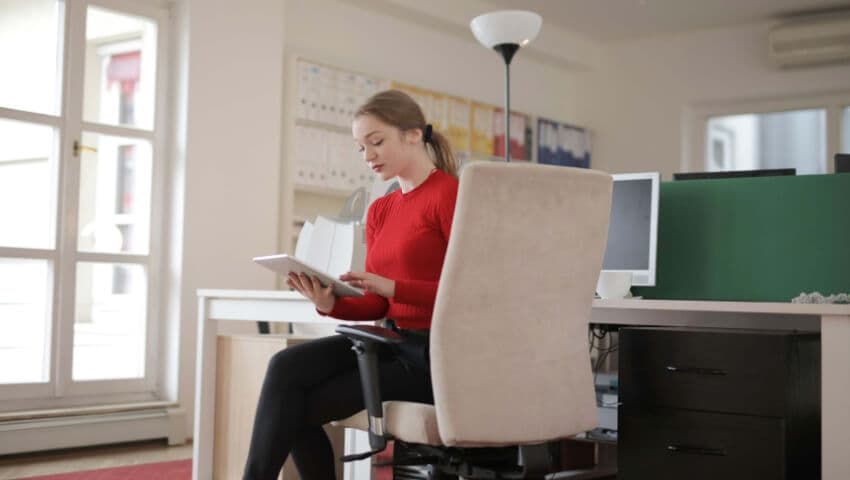 Are you thinking about pursuing a career in accounting? Businesses globally rely on accounting professionals to keep their operations running and on track for success. Accountants not only have job stability, but they also have a high earning potential.
In this article, we outline the different qualifications, required steps to become an accountant, and various career paths accountants can take.
How to begin your accounting career
Becoming an account isn't a one-size-fits-all approach. There are actually several different educational requirements to achieve your professional goal. If you're starting your educational journey, you won't immediately need to know what specialization of accounting or where you want to work.
However, you will need to decide the route you want to take to earn your accounting certification. Most people begin with an undergraduate degree in accounting after completing high school for an entry-level position. If you want to work beyond an entry-level position, you'll need to pursue a Master's Degree, or the Chartered Professional Accountant (CPA) certification. A four-year degree will provide you with a foundation of accounting principles and theories.
To move beyond an entry-level position, individuals pursuing a career in accounting have a few options that will require additional education. The first option is to complete a Master's of Business Administration (MBA) to further specialize in a specific field of accounting. Individuals can choose financial accounting, forensic accounting, government accounting, internal auditing, management accounting, public accounting, or tax accounting.
Becoming a chartered professional accountant
Another option is to take the continuing education CPA certification program. To qualify for this certification, you'll need to successfully complete an undergraduate degree program or have at least eight years of relevant experience in any of the CPA technical competency areas. These areas are audit and assurance, financial reporting or records, finance and taxation, management accounting, or strategy and governance.
Without the undergraduate degree, you'll also need to submit a comprehensive resume, financial records, letters of reference, official transcripts, and prove at least a Level 1 proficiency of the CPA Practical Experience Requirements.
The CPA certification is a two-year accounting program that you can complete on a part-time basis while you work in the field. It's also delivered provincially in Canada, but certified individuals can work in any province or territory.
The program is made up of six different modules. The modules have to be completed before moving forward and taking the CPA exam. All CPA candidates must take two common core modules that focus your competencies and development in management and accounting finance.
---
Need Insurance for Your Accounting Business?
---
You'll also need to take two elective modules that focus your career interest in two areas. The four different electives you can choose from are assurance (mandatory for CPA candidates pursuing a career in public accounting), finance, performance management, and tax (mandatory if you're pursuing public accounting).
The last two modules in the program are an integrative capstone that develops leadership and professional skills and one exam preparation module. The exam preparation course prepares you for the Common Final Examination (CFE) that all CPA candidates must take.
The CFE is a three-day examination that requires CPA candidates to demonstrate the depth of their competency development following the CPA Canada Competency Map. However, most candidates will enroll in a test preparation course as the CFE is known to be difficult due to the breadth of knowledge needed to pass. Once this is passed, individuals will officially be chartered professional accountants and can move forward in their careers.
Other kinds of accounting certifications
The CPA certification is not the only accounting program that can enhance your professional career. Below are four other programs you can take that will further your career in accounting depending on your interests.
The Certified Management Accountant (CMA) program is great for individuals that want to hone both their managerial and financial skills. It allows you to pursue top roles like Chief Financial Officer and helps you build strategic management skills.
A Chartered Financial Analyst (CFA) certification is a three-tiered exam that includes becoming a part of a local CFA chapter. This is great for candidates interested in the stock market as it trains you for investment management.
Another option is the Certified Internal Auditor (CIA) certification. This specialization is great if you want to work as an auditor and is less time-consuming than the CPA program.
You could also complete an Enrolled Agent (EA) certification, which focuses on tax law. Many professionals choose this program as it requires less experience and education than a CPA.
Regardless of whether you choose to pursue a CPA designation or another certification, you'll be set up for a successful career as an accountant. The reward of pursuing a career in accounting, regardless of your certification, is a higher-than-average salary and room for growth.
Consider: Liability insurance for accountants
The Takeaway
There are many paths individuals can take to become an accountant. The journey can be challenging as it requires effort and often intensive studying. Professional accountants learn to practice critical thinking, apply research to practice, learn the many facets of business management, and form strong communication skills to build working relationships.
Depending on where you are in your educational journey, it could take anywhere from four to seven years to obtain your chartered status as an accountant in Canada. However, it's a worthwhile pursuit if you're passionate about accounting.
Related: How to start a bookkeeping business
---
APOLLO Has You Covered
We can help you understand the benefits of insurance for your accounting business, and get the kind of protection you need in minutes.
---
Limited time offer: Get comprehensive Tenant Insurance starting at just $11/month
Get no-nonsense coverage that's the best value for your money. Purchase in less than a minute, receive your policy instantly, and save when you buy online.
Get a free quote
4.6 rating

Limited time offer: Get comprehensive Tenant Insurance starting at just $11/month
Get no-nonsense coverage that's the best value for your money. Purchase in less than a minute, receive your policy instantly, and save when you buy online.
Get a free quote
4.6 rating

Getting insured is as easy as 1 - 2 - 3
1
Tell us (very little) about yourself
Just tell us your address, your name, email and phone number. And that's it. We'll give you a price in less than a minute.
2
Pay online easily and securely
You can choose to pay monthly or save money by paying for the entire year in one easy payment.
3
Get your documents in your inbox - instantly
As soon as you complete your purchase, you'll find your proof of insurance and policy documents waiting for you in your inbox.
Get covered today - it couldn't be easier
We've provided more than 1,000,000 quotes to Canadians just like you. Give it a try!

Reviews
4.6 rating
1,299 reviews
view all