Tenant insurance and bodily injuries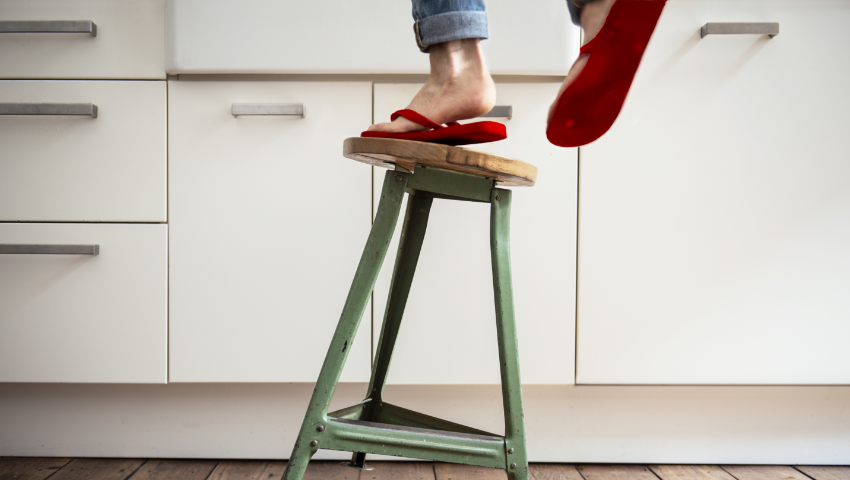 Tenant insurance (also known as renter's insurance) provides numerous benefits for a low monthly premium. It protects your possessions from theft, vandalism, and destruction and ensures you have living accommodations if your unit becomes uninhabitable. Another feature is the legal liability coverage you receive against lawsuits related to bodily injury and property damage on your property.
This article explains how tenant insurance protects you from lawsuits. Specifically, it explains the protection you receive against lawsuits due to injuries occurring at your home.
When are you legally liable for someone else's bodily injury?
You may be legally liable for someone's injuries if you accidentally harm someone at your home or they hurt themselves on your premises.
Suppose a cold spell covers your entranceway in ice. Now, imagine a delivery person drops off a package and slips on the way to your door. They may injure themselves and be unable to work for an extended period. In this case, they may look to you to compensate for their injuries, lost wages, and pain and suffering.
In another example, you're hosting a house party with several friends and acquaintances. As someone traverses your staircase, the railing breaks due to the property's old age. As a result, your friend injures themselves, and you're liable for their injuries.
Effectively, any time a bodily injury occurs at your home, you may be legally liable for the person's harm, even if you're only renting. It's hard to know if a court will find you responsible if a lawsuit entails, but to even approach a legal battle in court can cost thousands of dollars. Damage awards are easily in the tens of thousands if you're found liable.
How does tenants' insurance help?
Tenant insurance, in addition to other benefits, can cover litigation costs through the personal liability portion of the policy. So, if such an unfortunate event occurs, you won't have to pay legal costs out-of-pocket. You may believe that these types of accidents won't happen at your home. But it's better to mitigate your risks than to deal with the fallout.
Tenant insurance protects liabilities related to property damage, as well. For example, suppose your pipes burst after you leave your unit for two weeks in the wintertime. This could later cause enormous water damage to your unit and your neighbours'. The owners of the adjacent units could look to you for compensation. Like the bodily injury scenarios, Renters' insurance can cover legal fees and damage awards in these instances.
Tenant insurance doesn't only help if someone sues you. It provides peace of mind daily. When you're insured, you won't have to worry about a potential slip and fall at your residence bearing significant financial consequences.
What to look out for in the personal liability section of your tenant insurance policy
Not all renter's insurance policies are the same. When you purchase yours, you should consider the following:
Policy limit: The policy limit is the maximum your insurer provides if someone sues. Many policies cover legal liabilities up to hundreds of thousands of dollars, or even millions. But if a court or settlement requires you to pay more than your policy limit, it may mean out-of-pocket costs. Different categories of claims may also have different policy limits — for example, how much you can claim for a bodily injury lawsuit could differ from a property damage lawsuit.

Deductible: To make a claim, most policies require you to pay a deductible — essentially a fee to claim your insurance policies. Deductibles can be anywhere between $500 to $3,000 or more. Your deductible amount depends on what you choose. If you want something on the lower end, it'll ultimately cost you more in monthly premiums.

Items related to additional living expenses and content coverage: Personal liability coverage is only one aspect of tenant insurance. A policy has many other benefits, commonly in additional living expense compensation and contents insurance. Be sure to understand the policy limits, deductibles, and coverage of these protections too.
Tenant insurance provides great coverage against personal liability. This means you won't have to pay legal fees and potential damage awards out-of-pocket if there's an injury on your premise. A renters' insurance policy also has numerous other benefits. Make sure you speak with an experienced insurance advisor to learn more.
Limited time offer: Get comprehensive Tenant Insurance starting at just $11/month
Get no-nonsense coverage that's the best value for your money. Purchase in less than a minute, receive your policy instantly, and save when you buy online.
Get a free quote
4.6 rating

Limited time offer: Get comprehensive Tenant Insurance starting at just $11/month
Get no-nonsense coverage that's the best value for your money. Purchase in less than a minute, receive your policy instantly, and save when you buy online.
Get a free quote
4.6 rating

Getting insured is as easy as 1 - 2 - 3
1
Tell us (very little) about yourself
Just tell us your address, your name, email and phone number. And that's it. We'll give you a price in less than a minute.
2
Pay online easily and securely
You can choose to pay monthly or save money by paying for the entire year in one easy payment.
3
Get your documents in your inbox - instantly
As soon as you complete your purchase, you'll find your proof of insurance and policy documents waiting for you in your inbox.
Get covered today - it couldn't be easier
We've provided more than 1,000,000 quotes to Canadians just like you. Give it a try!

Reviews
4.6 rating
1,313 reviews
view all