How to Make a Tenant's Insurance Claim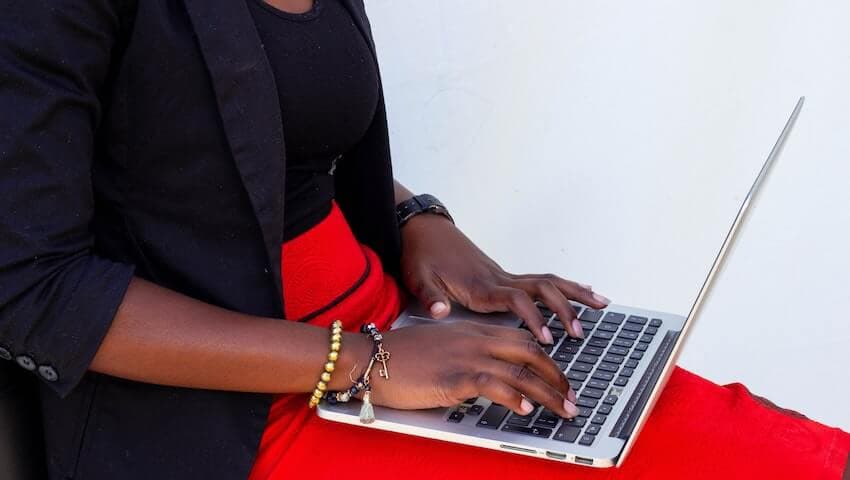 Have renter's insurance but not sure how the tenant's insurance claims process works? Find out how to file your claim in three easy steps.
Purchasing tenant's insurance is an important and effective way for renters to protect themselves and their personal property from the unexpected. It can cover everything from fire damage to additional living expenses. It even provides you with liability coverage, anywhere in the world.
However, if you're reading this article, odds are, you already have tenant's insurance. Of course, acquiring coverage for your rental is an essential first step in lowering your risk as a tenant. But now you may be wondering, what happens if you need to make a claim? How does that process work?
In this article, APOLLO shares the three simple steps you need to take in order to file a renter's insurance claim.
Related: Common tenant insurance claims
The Renter's Insurance Claims Process
Similarly to home insurance claims, you can typically make your tenant's insurance claim by following the below three steps.
Step 1: Put together an incident report
When an accident or theft takes place, the first step you should take is writing up a report of what's happened. While there's no set time frame for completing this step, you should do this as soon as you can.
A few key pieces of information that your report should include are:
Details of the incident: Share everything you can remember or know about what took place

Affected home inventory: Note down any of your personal belongings that were damaged or stolen

Photographs or videos: Take pictures or videos of the damaged property and the location where the incident occurred as soon as possible after the event
Step 2: Notify your insurance provider
Contact your insurance company and share details about the incident, including the report you have created.
At this point in the process, your insurance representative or claims advisor will likely contact you to confirm what happened. Depending on your claim, they may ask you to complete a Schedule of Loss. This document details your stolen or damaged personal property. You may also need to make note of when these belongings were purchased, how much you bought them for, and where from.
Step 3: Submit your claim
Prior to submission, you should confirm estimations for any repairs or replacements of your personal property with your claims advisor. Once you have finalized your claim with guidance from your advisor, you're ready to submit it.
Receiving Payment for Your Renter's Insurance Claim
While your tenant's insurance will help cover many costs, it's very important to understand your policy limits. This is because your limits will define the largest amount of money you can claim through your insurance.
In some cases, your policy limits may not cover all of your expenses or the entire value of what was stolen or damaged. This will impact what you receive from a claim.
However, for claims that are within your policy limits, there are a few considerations to be aware of in terms of receiving payment.
Reimbursement for repair work
For claims that require construction repairs, some insurance companies choose to work with preferred vendors. If you decide to use an insurer's preferred contractor, it's likely that your provider will pay the vendor directly. But if you decide to have the work completed by a different business, you will probably have to pay for the costs yourself and receive reimbursement from your insurer afterward.
Reimbursement for damaged items
For damaged or destroyed personal belongings, the amount you receive will depend on whether your policy provides actual cash value or replacement cost.
For insurance that covers actual cash value, you will receive reimbursement for the depreciated amount that your item is valued at today. However, if your policy covers the replacement cost, you will receive compensation equal to the value of that item if you were to buy it brand new today.
How to Submit a Claim with APOLLO
As one of Canada's leading InsurTechs, APOLLO is on a mission to make insurance effortless. We believe in an insurance process in which computers do the work, so that people can build relationships.
Our advisors are with you throughout your insurance journey, including making a claim.
Making a claim with APOLLO:
Step 1: Event Documentation
Create your report with as many details about the loss as you can. This should include the time it occurred, what was damaged, the cause, and how to prevent further damage.
Step 2: APOLLO Support
Contact us and share your event documentation with our Agency Team by telephone or email at: service@apollocover.com.
Step 3: Claims Submission
APOLLO will submit this information over to our insurance claims adjusters to open the notice, and we will remain actively involved to advocate for you and your claim.
Limited time offer: Get comprehensive Tenant Insurance starting at just $11/month
Get no-nonsense coverage that's the best value for your money. Purchase in less than a minute, receive your policy instantly, and save when you buy online.
Get a free quote
4.6 rating

Limited time offer: Get comprehensive Tenant Insurance starting at just $11/month
Get no-nonsense coverage that's the best value for your money. Purchase in less than a minute, receive your policy instantly, and save when you buy online.
Get a free quote
4.6 rating

Getting insured is as easy as 1 - 2 - 3
1
Tell us (very little) about yourself
Just tell us your address, your name, email and phone number. And that's it. We'll give you a price in less than a minute.
2
Pay online easily and securely
You can choose to pay monthly or save money by paying for the entire year in one easy payment.
3
Get your documents in your inbox - instantly
As soon as you complete your purchase, you'll find your proof of insurance and policy documents waiting for you in your inbox.
Get covered today - it couldn't be easier
We've provided more than 1,000,000 quotes to Canadians just like you. Give it a try!

Reviews
4.6 rating
1,313 reviews
view all