How Much Does Professional Liability Insurance Cost?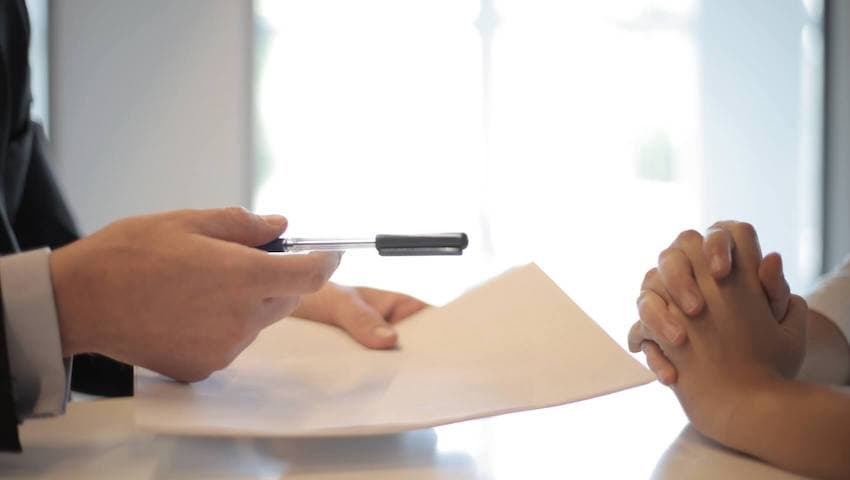 The cost of professional liability insurance considers numerous factors. It's determined based on the company's history, location, industry, coverage details, business size, and more. Professional liability insurance costs are ultimately hard to determine without the proper information.
Visit APOLLO Insurance to get a free quote for professional liability insurance in under five minutes!
This article primarily discusses how certain factors affect your insurance premiums. We also detail what professional liability coverage protects against and why it's a necessary purchase.
What is covered by professional liability insurance?
Professional liability coverage generally covers lawsuits related to negligence, misrepresentations, or errors and omissions.
Suppose you provide bookkeeping services and make an error, or your client alleges you made a mistake. As a result, your client sues your business. Professional liability covers legal defence costs and any damage awards or out-of-court settlements up to your policy limit.
---
Need Professional Liability Insurance?
---
What factors affect professional liability insurance costs?
Company history: Insurance costs are lower for companies with a long and trouble-free history. So, you can anticipate lower premiums if your business has been around for a while. Additionally, insurers provide better rates if they know you've never faced complaints or lawsuits or made other insurance claims.
A long history can show your business knows what it's doing, decreasing an insurer's risks. A lack of prior complaints and lawsuits is also a predictor that your company will continue down a lawsuit-free path.
Location: Some places may have higher crime rates or poorer weather patterns. These factors affect your insurance rates by increasing risks. How it affects your premium is relatively bespoke, and it's best to speak with an insurance advisor to learn more.
Industry: Different industries have different risks. For example, negligence by an accountant can result in significantly more harm than negligence by a hairdresser. Insurers consider how different professions vary and determine premiums to accommodate the differences.
Coverage limit: Coverage limit is one of the main factors to premium costs. A higher coverage limit leads to a more expensive premium. While it's tempting to reduce costs with a lower policy limit, you must make sure you have enough to mitigate the risks in your business.
Suppose a client sues for $550,000 in damages, and there's another $100,000 in legal defence costs. If your policy limit is $500,000, you may be liable to $150,000 out of pocket. This is a significant financial fallout that could devastate your business, even though you had insurance coverage.
Coverage scope: The broader the policy scope, the more expensive the policy. For example, you may run a hair salon and have the appropriate insurance. But if your salon begins to offer eyelash extensions and massages, your risks expand. You must then also widen the scope of your policy, which may cost more.
Deductible: Deductibles are an amount you pay to claim your policy. They range between $0 and $3,000, and sometimes even more. A low deductible means a lower barrier to claim your policy and leads to a higher premium.
Business size: Larger businesses carry more risk. There are more employees who might act negligently and more clients and customers who may sue. As a result, bigger companies generally see a higher premium rate.
Should you get professional liability insurance?
Professional liability insurance is vital to mitigating your risks as a business owner. You may face hundreds of thousands of dollars or even millions in lawsuit fees and damage awards without it. The right professional liability coverage is a relatively small cost for the benefits it provides.
Professional liability coverage also has other uses:
Peace of mind: Many people incorrectly believe that you only use professional liability insurance when they claim it. But a policy provides peace of mind on a daily basis. Professional liability coverage lets you understand that you won't be responsible for the financial fallout if negligence occurs or is alleged.

Professionalism: Suppose you make an error or omission. You may try to blame your client or customer if liability means forking over thousands in damages. A client or customer might see this as unprofessional and ruin your reputation. But with insurance, it's easier to take responsibility where warranted because compensation won't come out of your own pocket.

Insurance may be mandatory: Some clients, especially large corporations, require you to have the proper professional liability coverage. Your insurance mitigates their risks. If something goes wrong, they can count on claiming your policy for compensation. In contrast, an uninsured business owner may declare bankruptcy and leave the client with a financial loss.
Get a quote and purchase professional liability insurance in under five minutes with APOLLO Insurance. Our online portal lets you obtain a quote, purchase, and binds your policy from the comfort of your own home. You can also access it 24/7 and from any device.
APOLLO's expert insurance advisors are also available throughout the week to help answer questions and determine your business risks over live webchat or phone.
---
APOLLO Has You Covered
We can help you understand the benefits of Business Insurance, and get the kind of protection you need in minutes.
---
Limited time offer: Get comprehensive Tenant Insurance starting at just $11/month
Get no-nonsense coverage that's the best value for your money. Purchase in less than a minute, receive your policy instantly, and save when you buy online.
Get a free quote
4.6 rating

Limited time offer: Get comprehensive Tenant Insurance starting at just $11/month
Get no-nonsense coverage that's the best value for your money. Purchase in less than a minute, receive your policy instantly, and save when you buy online.
Get a free quote
4.6 rating

Getting insured is as easy as 1 - 2 - 3
1
Tell us (very little) about yourself
Just tell us your address, your name, email and phone number. And that's it. We'll give you a price in less than a minute.
2
Pay online easily and securely
You can choose to pay monthly or save money by paying for the entire year in one easy payment.
3
Get your documents in your inbox - instantly
As soon as you complete your purchase, you'll find your proof of insurance and policy documents waiting for you in your inbox.
Get covered today - it couldn't be easier
We've provided more than 1,000,000 quotes to Canadians just like you. Give it a try!

Reviews
4.6 rating
1,313 reviews
view all