Optimizing your company's social media can help you reach a younger audience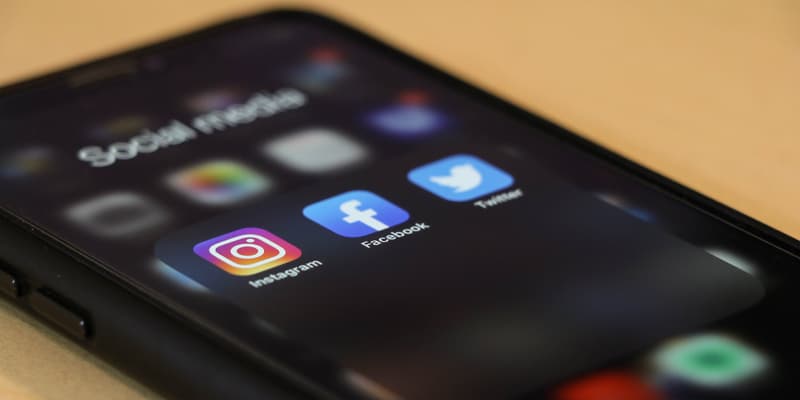 Regularly posting engaging, thoughtful, and relevant content about your company or the insurance industry on social media is an excellent way to reach prospective Millennial and Gen Z customers.
What's so great about social media? Well, if you sift through the funny memes and cat videos, you'll find that it's a useful communication and marketing medium through which businesses can provide trust and engagement value to their customers.
Trust is key when it comes to attracting Millennials and Gen Z'ers, because it's common for them to scour the internet for information or good reviews on a product, service, or brand before making a purchase. This research strategy would be no different when it comes to young parents buying home insurance, university students investing in travel insurance for a trip, or aspiring entrepreneurs purchasing small business insurance. Optimizing your company's social media accounts is a great way to communicate, establish credibility, and build trust with this demographic.
Social networks are where the young'uns dwell
Understanding your customer is a large part of successfully marketing your product or service, and what you need to understand about these young folks is that they spend a LOT of time browsing and interacting on social networks. Whether you agree with this or not, it would be much easier to market to them and interact with them if you're open to meeting them on their turf.
---
Need Insurance for Your Small Business?
---
Take these Instagram stats for example. According to Hootesuite, one billion people use Instagram every month and 200 million peruse at least one business profile every day. This platform's potential advertising reach is 843.9 million users. This is a huge opportunity to engage with prospective and existing customers on the merits of your brand. In Canada, Instagram is the fastest growing social media platform with a predicted growth to 12.6 million users in 2020 which makes it an exciting time for Canadian brokerages to start stirring online conversations.
Social media can streamline your customer service efforts
Apart from marketing, platforms like Twitter, Facebook, and Instagram also function as a two-way communication channel between business and customers. It can be a place for front-line insurance workers to focus their customer service efforts, to answer questions and post updates. For instance, social media makes it easy for businesses to broadcast news to their followers at once (Twitter is a popular platform for this). Whether your team needs to quickly communicate a change in office service hours or introduce a new product, it's as easy as drafting a post and hitting "post."
On the customers' end, jumping on your company's social media page can be a way to give you direct feedback on their experience with your brand. Most platforms have private messaging and comments features that enable one-on-one conversations. Take advantage of them to answer customer inquiries and comments directly — or even manage your brand image! Nowadays, it's not uncommon for people to voice their dissatisfaction about a company's product or service online, so having a presence on multiple social media channels is a smart way to quell any fires.
Bonus: Millennials and Gen Z's love feeling like they have a special, interactive relationship with businesses they support, and social media is excellent for building those informal, one-to-one relationships.
Thoughtful social media content is a value add for your customers
The four main purposes of good content marketing is to entertain, inspire, educate, and convince. Having company accounts on different platforms is a good way to check off all those boxes!
Creating engaging social media content is a fantastic way to position your company as a leader; doing so demonstrates you're dedicated to your work in the industry as well as your customers' success and satisfaction. Posting regularly keeps your online followers entertained, educated, convinced (that they chose the right company for their needs), and it can also inspire them. An example is LinkedIn: initially meant for recruiters to find new talent, it has become a platform for sharing thought leadership content. Showing how great your company is to work with might just land you a great Gen Z employee.
Nurturing your company's social media presences is truly one of the most simple yet effective ways to make the insurance industry more relevant to the younger generations. Social platforms like Facebook, Instagram, Twitter, Youtube, and LinkedIn host millions of users, and they're ready to be entertained, inspired, educated, and convinced — by YOU!
---
APOLLO Has You Covered
Get the protection you need in minutes with custom Business Insurance from APOLLO.
---
Limited time offer: Get comprehensive Tenant Insurance starting at just $11/month
Get no-nonsense coverage that's the best value for your money. Purchase in less than a minute, receive your policy instantly, and save when you buy online.
Get a free quote
4.6 rating

Limited time offer: Get comprehensive Tenant Insurance starting at just $11/month
Get no-nonsense coverage that's the best value for your money. Purchase in less than a minute, receive your policy instantly, and save when you buy online.
Get a free quote
4.6 rating

Getting insured is as easy as 1 - 2 - 3
1
Tell us (very little) about yourself
Just tell us your address, your name, email and phone number. And that's it. We'll give you a price in less than a minute.
2
Pay online easily and securely
You can choose to pay monthly or save money by paying for the entire year in one easy payment.
3
Get your documents in your inbox - instantly
As soon as you complete your purchase, you'll find your proof of insurance and policy documents waiting for you in your inbox.
Get covered today - it couldn't be easier
We've provided more than 1,000,000 quotes to Canadians just like you. Give it a try!

Reviews
4.6 rating
1,313 reviews
view all