Is Renter's Insurance Worth It?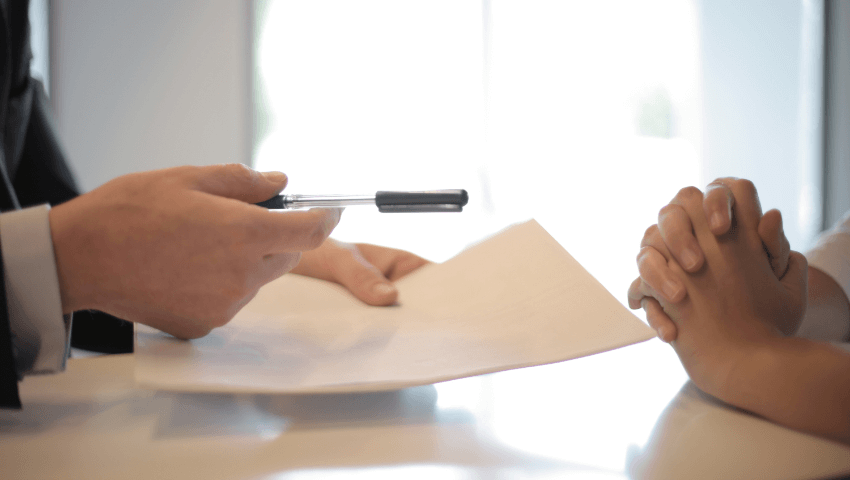 As a tenant, your landlord is responsible for insuring and taking care of the home and the necessary repairs involved in owning property. However, they are not responsible for what may happen to your personal property in the event of an unexpected accident.
Even if renter's insurance is not required by your landlord, there are several reasons to have an insurance policy in place to protect your belongings. Having an insurance policy in place could also save you a substantial amount of money in the event of a disaster.
This article suggests several reasons why you should always invest in a renters insurance policy to have peace of mind.
What is renters insurance and what does it cover?
The purpose of renters insurance, also called tenant insurance, is to cover you at an affordable price in case of a disaster. It's similar to home insurance but protects you as a renter from out-of-pocket expenses. Most policies average about $15 to $20 a month depending on your postal code and protect you against unpredictable expenses like replacing your belongings.
Buying a basic renters insurance policy ensures that you're protected against the following categories:
If you need to move out of your rental while damages are being fixed any additional living expenses can be covered up to your policy limit. This includes basic daily living expenses like gas, food and the cost of a hotel room or place to stay.

Basic policies will cover the cost of replacing your belongings in case of theft or damage. Renters insurance covers break-ins and damage to your belongings by compensating you so you can either repurchase or repair your property.

Fire and smoke damage is also covered under renters insurance and will help you financially recover.

Multiple unexpected scenarios can hurt you financially. Personal liability protection means you won't pay out-of-pocket for costs resulting from things like someone falling down the stairs or slipping, and even if you forget to turn off the water or the stove. Liability coverage also covers medical bills or medical expenses in the event of a lawsuit.

Personal property coverage ensures that your possessions are covered under any named peril up to your policy limit, and is one of the most important categories for renters. There are two options when selecting your policy: actual cash value (ACV) and replacement cash value (RCV). ACV policies are usually cheaper than RCV since they cover the depreciated value of your belongings.

Unfortunately, water damage can happen at no fault of your own. Regardless of whether the damage occurs from burst pipes, overflows, or broken lines, renters insurance helps you replace damaged personal items.
Related: What does renters insurance cover and how much does it cost?
Even if it's an unlikely scenario an accident can happen and a policy's coverage outweighs the amount you'd spend each year on your insurance. A typical renter's insurance policy covers up to $30,000 in personal property damage and up to $100,000 in liability costs. If you need a higher limit you can up your policy for an extra fee.
Regardless of if your landlord requires you to have an insurance policy or not, it's worth purchasing to protect yourself against future financial burdens and for your peace of mind.
What are the cons of renters insurance?
Some people believe that buying renters insurance means you're paying a fee to cover the cost of an unlikely event, and likely you won't ever use it. But that isn't necessarily true. In the event you do need to file a claim, your insurance company would cover any damage or liability costs in excess of your premiums.
Tenants can face multiple unforeseen damage costs and liabilities over their rental terms that you may not be able to afford otherwise. If you're wary about adding the cost of tenant insurance, you can always opt for a lower premium and adjusting your deductible can also reduce your costs.
How can I get renters insurance?
Any renter should speak with their insurance agent to decide the right insurance plan for them, and to make sure they're insured against any accidental perils or liability claims. The right insurance ultimately provides you with peace of mind, so you won't wonder about any "what ifs" or foot the bill for unexpected costs.
Get a quote and buy insurance online for all your tenant insurance needs with APOLLO Insurance.
Limited time offer: Get comprehensive Tenant Insurance starting at just $11/month
Get no-nonsense coverage that's the best value for your money. Purchase in less than a minute, receive your policy instantly, and save when you buy online.
Get a free quote
4.6 rating

Limited time offer: Get comprehensive Tenant Insurance starting at just $11/month
Get no-nonsense coverage that's the best value for your money. Purchase in less than a minute, receive your policy instantly, and save when you buy online.
Get a free quote
4.6 rating

Getting insured is as easy as 1 - 2 - 3
1
Tell us (very little) about yourself
Just tell us your address, your name, email and phone number. And that's it. We'll give you a price in less than a minute.
2
Pay online easily and securely
You can choose to pay monthly or save money by paying for the entire year in one easy payment.
3
Get your documents in your inbox - instantly
As soon as you complete your purchase, you'll find your proof of insurance and policy documents waiting for you in your inbox.
Get covered today - it couldn't be easier
We've provided more than 1,000,000 quotes to Canadians just like you. Give it a try!

Reviews
4.6 rating
1,299 reviews
view all