How to gain engagement momentum on LinkedIn with written content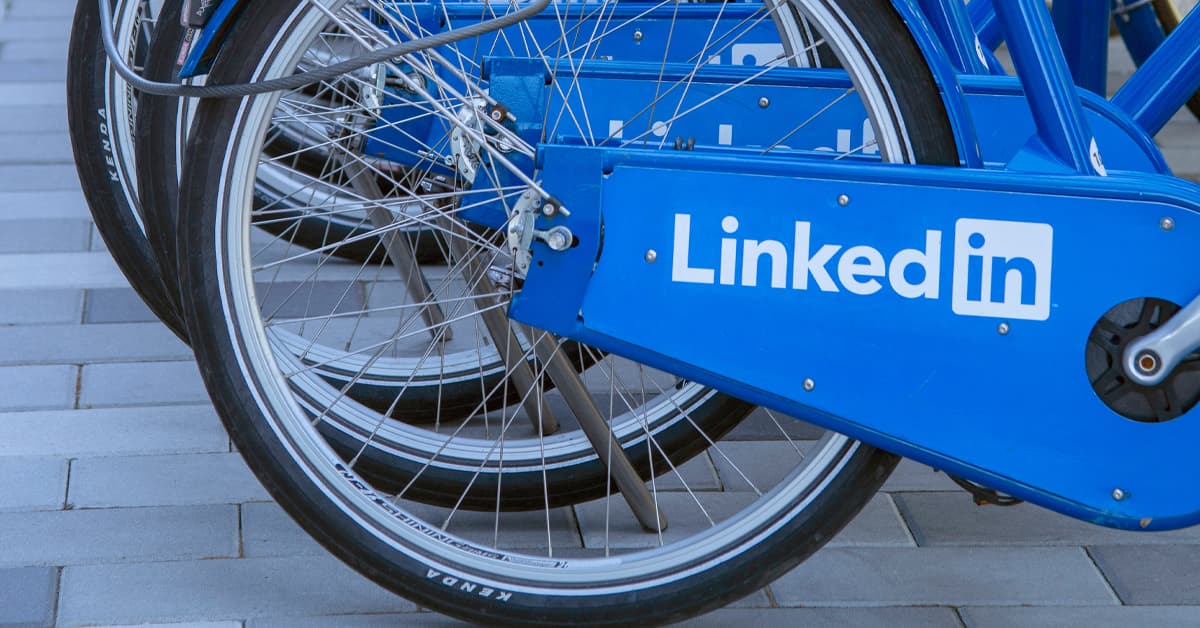 LinkedIn is a great way to advertise your personal brand online. It now has over 575 million users worldwide, with 260 million monthly active users. The social media network lets your voice be heard by not only your network but also your network's networks. It can be hard to share more than an interesting article, but constantly posting original written content on LinkedIn can help build your brand and open doors.
By posting consistently on particular topics, you can build a reputation as a thought leader on the platform. LinkedIn is also great at generating leads for your business. HubSpot found that LinkedIn was 277% more effective for lead generation than platforms like Twitter and Facebook.
In this article, we look at two types of LinkedIn posts: status updates and article posts. This article mentions some best practices for each of them, so you can get started writing some great content.
The art of the status update
Most LinkedIn users use status updates to share an interesting article or highlight a recent accomplishment. This is a great way to start interacting on LinkedIn. But status updates can be leveraged to do much more than that.
For example, instead of passively sharing an article or statistic, you could provide commentary on it as well. Your opinion could range from a single line to multiple paragraphs. The goal is to engage your network and to let them know that you're on top of the latest news and trends in your industry. Don't be afraid to tag people in your network to get their opinion. If you're able to spark small debates in the comment section, you could build new connections or revive old ones.
Share your own stories 
Status updates are a great space to tell your own experience. Similar to answering behavioural questions in an interview, start with your problem, move on to how you resolved it, and explain what the results were. Other people may find your story relatable or inspiring.
It can also show that you are someone who understands how to tackle problems. But unlike an interview, this story isn't just to impress the other side. Try to find a call-to-action at the end of your post. This could be asking your audience to answer how they would have handled the problem or whether you made the right choice.
LinkedIn articles 
What makes a good LinkedIn article?
Another way to write on LinkedIn is through articles. This could be an alternative to publishing on other channels like Medium or on a personal blog website. The advantage of LinkedIn is that you likely already have an audience.
So how should you tackle LinkedIn articles? Buzzsumo analyzed more than 228,000 posts published on LinkedIn to find that, while most posts were generally under 1000 words, the most shared pieces approximated 1000-3000 words. Another interesting statistic is that listicles (articles put into list form) and how-to posts were shared more often. With this information, a good strategy is to write 1000-3000-word articles that teach your audience how to do something and to break your posts down into lists.
Make your LinkedIn articles 'skimmable'
If you use LinkedIn yourself, you'll understand you may not thoroughly read what you see on the site. That's why successful posts are often those that are easy to read. What does "easy to read" mean exactly?
First, you want to use headings to break down your post. Similar to this article, I broke this piece down into "status updates" and "LinkedIn articles". This makes it more digestible for you, the audience.
Another useful tool is the Hemmingway Editor. This editor lets you copy and paste your article into it. Its algorithm then looks for wordiness, complex words and sentences, and passive constructions. By removing these things from your writing, your article can be much easier to read.
A last tip is to break your writing up into short paragraphs. In school you may have heard that a paragraph should be at least three sentences. In the digital age, this doesn't have to hold true. Short paragraphs ultimately make the piece more user friendly. So even two-sentence or one-sentence paragraphs are appropriate.
Original written content and commentary through status updates and article posts on LinkedIn can ultimately help build your brand and bring in new connections. So, what are you waiting for?
Limited time offer: Get comprehensive Tenant Insurance starting at just $11/month
Get no-nonsense coverage that's the best value for your money. Purchase in less than a minute, receive your policy instantly, and save when you buy online.
Get a free quote
4.6 rating

Limited time offer: Get comprehensive Tenant Insurance starting at just $11/month
Get no-nonsense coverage that's the best value for your money. Purchase in less than a minute, receive your policy instantly, and save when you buy online.
Get a free quote
4.6 rating

Getting insured is as easy as 1 - 2 - 3
1
Tell us (very little) about yourself
Just tell us your address, your name, email and phone number. And that's it. We'll give you a price in less than a minute.
2
Pay online easily and securely
You can choose to pay monthly or save money by paying for the entire year in one easy payment.
3
Get your documents in your inbox - instantly
As soon as you complete your purchase, you'll find your proof of insurance and policy documents waiting for you in your inbox.
Get covered today - it couldn't be easier
We've provided more than 1,000,000 quotes to Canadians just like you. Give it a try!

Reviews
4.6 rating
1,313 reviews
view all