How Much Is Tenant Insurance in Canada?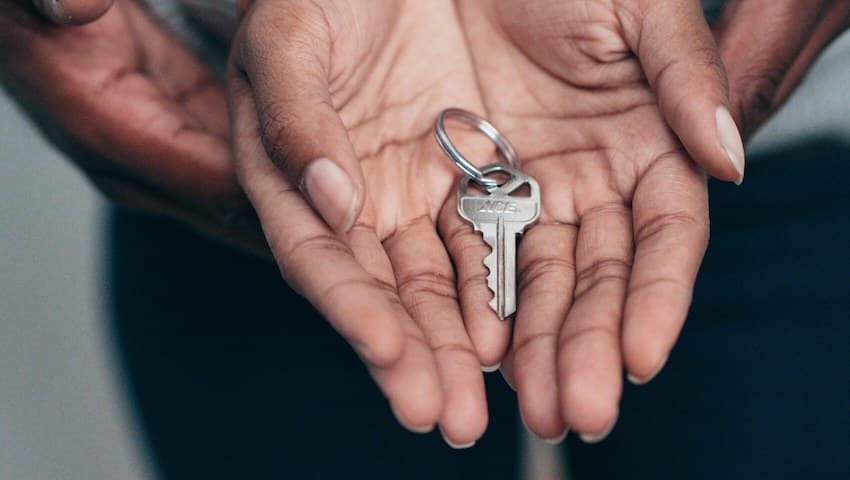 Tenant insurance, also known as renter's insurance, is one of the most affordable ways to potentially save you, as a renter, millions of dollars in damage fees. While tenant insurance is not mandatory, this kind of insurance covers you as a renter against several unforeseen circumstances and you should always invest in it.
This article outlines how much tenant insurance could potentially cost you across Canada and why it's an affordable way to protect yourself and your belongings.
How much will tenant insurance cost me?
If you're wondering how much renters insurance will cost you then you'll be happy to know tenants insurance covers you at an affordable price in case of an unforeseen disaster. It's similar to property insurance since it protects you as a renter from out-of-pocket expenses for damage to personal belongings, personal liability claims, and additional living expenses.
On average, according to RateHub.ca, most tenant insurance policies in Canada average roughly $23 a month, however, this will depend on your postal code and the province you're living in. For example, tenants living in B.C. typically pay around $26 a month, whereas those living in Ontario pay roughly $21 per month.
Generally speaking, tenant insurance is very affordable, but it could go up under specific circumstances or if you need additional coverage. The following factors may impact the cost of your tenant insurance policy:
Whether you're renting an apartment, condo, home, or basement suite will alter the price of your policy.

Your credit score. The better your score, the lower the cost of your insurance.

The value of your personal belongings: basic policies will have limits for jewelry, fine art, and even sports equipment. However, you can purchase additional coverage for these items.

The location of the property you're renting also affects the price of your policy. For example, it helps if there's a fire hydrant within 300 metres of your home, and will result in a lower cost. Additionally, the level of crime and even the frequency of other insurance claims in your area can affect your rate.

Past claims history will affect the cost of your tenant insurance policy.

Setting a $0 deductible is actually more expensive than an identical one with a $500 or $1,000 deductible. You'll get a better rate and be able to afford it if you need to file a claim.

Account for your pet! Any dog bites are covered under your personal liability policy and not pet insurance. Make sure your insurer knows you have a four-legged friend at home so you won't later have to pay out of pocket for potential claims.

Other risks like the likelihood of flooding, wind storms, or other natural disasters occuring near your home can impact the price.
---
Need Renter's Insurance?
---
It's also important to note that you will receive a much better rate, and save a significant amount of money, if you bundle your auto insurance with your tenant policy. You can do this by purchasing your policies from the same insurance company.
If I purchase tenant's insurance what does it cover?
In the event of an unlikely occurrence, tenant insurance policies will protect you against the following situations at an affordable price:
Additional living expenses: If you need to move out of your rental unit while damages are being fixed any additional living expenses will be covered up to your policy limit. This includes the cost of a hotel stay, food, and even daily expenses like gas.

Replacing damaged personal belongings: All tenant insurance policies have a contents coverage portion that will cover the cost of replacing personal property under a named peril. (Related: Does home insurance cover theft)

Fire and smoke damage: Tenant insurance will also cover these costs and help you financially recover.

Personal liability: This protection means you won't pay out-of-pocket for costs resulting from incidents like a guest falling down the stairs or slipping. Additionally, if you forget to turn off the water or the stove, damages resulting from this type of accident will be covered.

Liability coverage: This section of your policy covers medical bills or any type of medical expense in the event of a lawsuit. You can purchase additional liability insurance as well.

Car Break-ins: If your personal property, like a credit card or laptop, was stolen or damaged due to a break-in, then as part of your insurance coverage, your policy will cover any replacement costs. However, your car insurance policy will cover the damage to your vehicle and not the contents inside.

Water damage: This type of damage can occur from burst pipes, overflows, or broken lines, with no fault of your own. While your landlord's home insurance will cover the cost of fixing the issue, tenant insurance will help recover your belongings and a place to stay.
You can also opt for an additional contents insurance policy to help insure expensive personal items- like jewelry, that aren't typically covered under a basic policy.
The Takeaway
Is tenant insurance worth it? Informed renters know to invest in a tenant insurance policy to help protect themselves from paying large sums of money out of their pockets. You should always connect with your insurance company and speak with an agent to decide the right plan for your needs. This ensures that you're covered against accidental perils or liability claims. The right insurance ultimately provides you with peace of mind, so you won't wonder about any "what ifs" or foot the bill for unexpected costs.
Get a tenant insurance quote and buy insurance online for all your tenant insurance needs with APOLLO Insurance.
---
APOLLO Has You Covered
We can help you understand the benefits of Renter's Insurance, and get your belongings covered in minutes.
---
Limited time offer: Get comprehensive Tenant Insurance starting at just $11/month
Get no-nonsense coverage that's the best value for your money. Purchase in less than a minute, receive your policy instantly, and save when you buy online.
Get a free quote
4.6 rating

Limited time offer: Get comprehensive Tenant Insurance starting at just $11/month
Get no-nonsense coverage that's the best value for your money. Purchase in less than a minute, receive your policy instantly, and save when you buy online.
Get a free quote
4.6 rating

Getting insured is as easy as 1 - 2 - 3
1
Tell us (very little) about yourself
Just tell us your address, your name, email and phone number. And that's it. We'll give you a price in less than a minute.
2
Pay online easily and securely
You can choose to pay monthly or save money by paying for the entire year in one easy payment.
3
Get your documents in your inbox - instantly
As soon as you complete your purchase, you'll find your proof of insurance and policy documents waiting for you in your inbox.
Get covered today - it couldn't be easier
We've provided more than 1,000,000 quotes to Canadians just like you. Give it a try!

Reviews
4.6 rating
1,299 reviews
view all