How to Become a Certified Bookkeeper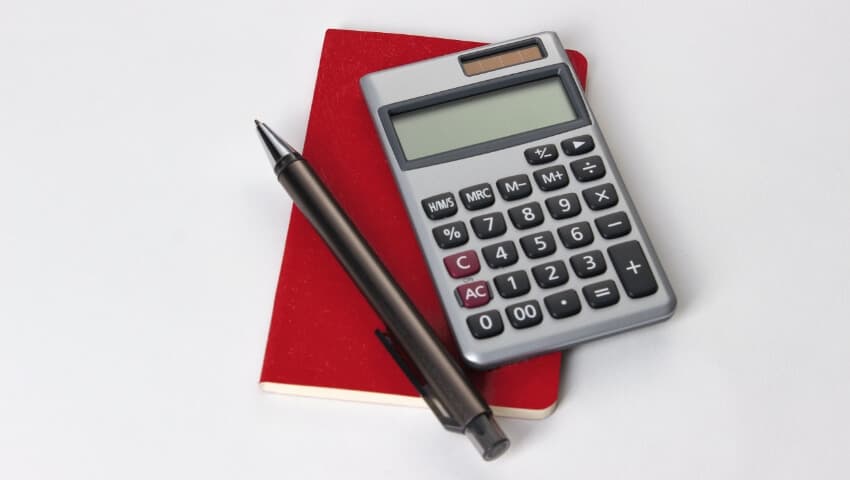 Professional careers in finance have gained popularity over the past couple of years as they offer competitive salaries and room for growth. If you've considered pursuing a job in this field, working as a bookkeeper might be for you. Bookkeepers work primarily with financial records and reports.
In this article, we discuss four steps to becoming a qualified bookkeeper. Including their average salary range and how you can succeed as a bookkeeper.
What Skills Do I Need To Become A Bookkeeper?
Very few people become bookkeepers with just a high school education. While a degree isn't required, it helps to further your education through a bookkeeping training program like a diploma program or certificate.
Since bookkeepers manage financial records for clients including monitoring spending, revenue, and invoicing, there are several skills you'll need before pursuing the profession.
Strong math skills are essential for bookkeepers day to day. This helps with managing financial reports and transactions, tracking credit and debit amounts, and balancing books.

Bookkeepers will also need to possess strong problem-solving abilities. Since the profession requires reconciling expenses and identifying errors, problem-solving is essential to be able to develop strategies for responding to these kinds of issues.

Bookkeepers have to be detail-oriented and pay close attention to small details while they oversee financial documents. Accuracy is very important to report on financial data, and attention to detail will help you spot any inaccurate information quickly.

Integrity is an important trait to have in this profession because bookkeepers work with businesses ' confidential financial information. They have to follow all laws and regulations and prevent fraud or the misuse of funds, as they are integral to managing the business's finances.

Bookkeepers also need to be highly organized. Usually, they will manage multiple clients at once, and often will oversee accounts payable and receivable, expenditure reports, financial transactions, loss reports, payroll services, and wage calculations. Being organized helps them to finish their responsibilities on time.

Any professional bookkeeper will also need to be skilled in invoicing and using accounting software. Knowing how to track invoices through a program allows bookkeepers to perform calculations quickly, manage large amounts of financial data, and process necessary invoices.
Many of the skills required to become a bookkeeper you will be able to learn during bookkeeping courses. You will also be able to hone these skills as you gain experience.
---
Need Bookkeepers Insurance?
---
The 4 Steps To Become A Bookkeeper
Depending on the educational journey, it can take as little as one year to become a bookkeeper. However, if you're interested in pursuing an accounting degree first or additional certifications, it can add several more years to your career path before becoming a professional.
We have outlined four steps you can take towards becoming a bookkeeper.
1 . Complete Your Education
Most employers only require bookkeepers to have either their high school diploma or their GED as educational requirements. However, many professional bookkeepers acquire an associate's or bachelor's degree in business administration or a degree in accounting. With the additional education comes further long-term job opportunities.
2. Obtain Bookkeeping Training And Additional Certifications
Training to become a bookkeeper can come from various sources. From taking online courses and learning to use bookkeeping service software, to self-teaching with books and seminars, there isn't one clear path.
Professional organizations offer bookkeeping certification courses that set educational and work experience requirements. These courses help bookkeepers begin their professional journey once they pass the examination. If you take a certification course, you will become either a certified bookkeeper or a certified public bookkeeper (CPB).
Certification is usually voluntary for bookkeepers but earning the designation enhances your chance of landing the job you want. For those that pursue certification, you'll need to maintain it through meeting the educational requirements.
However, if you are a self-taught bookkeeper, most entry-level jobs can train you in as little as six months. Some aspiring bookkeepers may also choose to pursue an internship in business finance to learn the trade. Often colleges or universities, online job boards, or professional networks will advertise for internships you can join.
3. Pursue Open Positions
After acquiring training through certifications or a completed degree, certified bookkeepers can pursue competitive job opportunities given their training and credentials. Bookkeepers who completed online courses or are self-taught will be able to apply for entry-level opportunities.
When applying for salaried positions, it's important to note your qualifications, training, and professional experience in your resume and application. You may also want to highlight your familiarity with accounting software and understanding of finance. If you have previous experience, even in another field, it's wise to ask one of your ex-bosses or managers to fill out a letter of recommendation template. This can get you through the door.
4. Pursue Freelance Work and Set Up Your Own Business
Once you've worked for a while, you may want to pursue freelance bookkeeping instead of a salaried position with an organization. To do this, there are a few things you need to know. Before starting to freelance it's best to hold a traditional role for a while before you branch into freelancing so you can build your experience up.
The first step is to establish your own company offering bookkeeping services to other small businesses and business owners in need. The majority of clients will want to see prior experience and endorsements from other companies.
Once your business is set up and you have the proper liability insurance in place, you can begin to build your client base. One way to find clients is to look for or post advertisements online, another is to ask your personal network if they know anyone in need of bookkeeping services. Additionally, having a specialization or specific experience in one area of bookkeeping can attract new clients.
Average Salary And Bookkeeping Job Outlook
In Canada, the employment rate of bookkeeping is expected to have a small increase until 2028. This is according to the Government of Canada and reflects the estimated number of new graduates who may follow this career path.
The national median average hourly wage in Canada is just over $24 dollars. The highest-paid bookkeepers reside in Alberta, the Northwest Territories, Nunavut, Saskatchewan, and Ontario.
Bottom Line
In Canada, careers in finance are gaining popularity and are expected to continue to offer job security and continued growth over the next several years. As a bookkeeping professional, you will be responsible for looking after a business's daily financial payments and maintaining the financial health and stability of the account.
Bookkeeping also requires less education and training than many other financial jobs and is a great way to get started on your professional career. If you decide to pursue freelance bookkeeping, you should ensure you're protected from lawsuits and liability claims with both general and professional liability insurance.
Related: How do I become a CPA in Canada?
---
APOLLO Has You Covered
We can help you understand the benefits of Business Insurance, and get the kind of protection you need in minutes.
---
Limited time offer: Get comprehensive Tenant Insurance starting at just $11/month
Get no-nonsense coverage that's the best value for your money. Purchase in less than a minute, receive your policy instantly, and save when you buy online.
Get a free quote
4.6 rating

Limited time offer: Get comprehensive Tenant Insurance starting at just $11/month
Get no-nonsense coverage that's the best value for your money. Purchase in less than a minute, receive your policy instantly, and save when you buy online.
Get a free quote
4.6 rating

Getting insured is as easy as 1 - 2 - 3
1
Tell us (very little) about yourself
Just tell us your address, your name, email and phone number. And that's it. We'll give you a price in less than a minute.
2
Pay online easily and securely
You can choose to pay monthly or save money by paying for the entire year in one easy payment.
3
Get your documents in your inbox - instantly
As soon as you complete your purchase, you'll find your proof of insurance and policy documents waiting for you in your inbox.
Get covered today - it couldn't be easier
We've provided more than 1,000,000 quotes to Canadians just like you. Give it a try!

Reviews
4.6 rating
1,313 reviews
view all