Bosky Mukherjee is humanizing workplace culture to solve the burnout crisis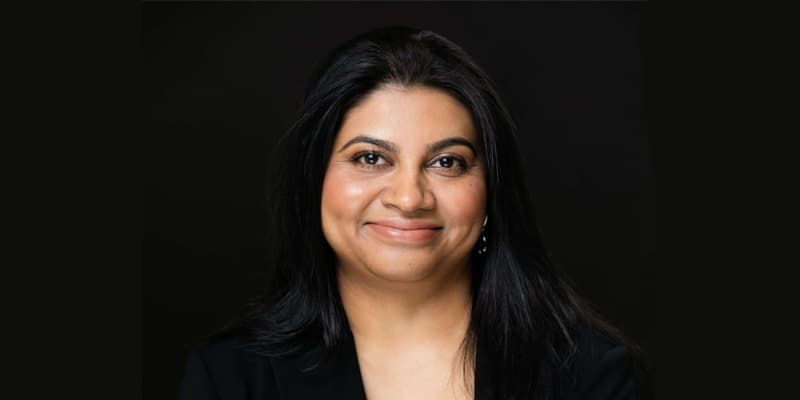 A fast-paced work culture can be exciting for a lot of people, but it can also normalize several problems for the people working within it, especially in the tech industry. Businesses get caught up chasing the next shiny object and risk becoming disconnected with market needs, creating "over-technical" products and experiences that aren't compatible with what users need. Moreover, people are burning themselves out to keep up with these external and internal demands in their efforts to achieve success. Changes in mindset are needed if people are to find true fulfilment in their careers.
Thankfully, there are tech leaders like Bosky Mukherjee who are pushing for positive change through her organization, Spark to Substance. Mukherjee is an exec level business, product, and people coach. She founded Spark to Substance to help startups, entrepreneurs, growth stage companies and product teams achieve product-market fit and internal alignment using strategic thinking, curiosity, and creativity in an empathetic way.
Spark to Substance is Mukherjee's first serious venture, but she is no stranger to the tech and business world. She has years of product management experience under her belt that peaked in a leadership position in her last corporate role. Throughout her career, she was hired to be a change leader due to her intrapreneurial skill set, so the shift into entrepreneurship was never far down the road. She founded Spark to Substance in July 2019 after a pivotal personal experience: corporate burnout.
Burnout is becoming a larger mental health problem each year. In 2019, the World Health Organization officially recognized burnout as an "occupational phenomenon." The symptoms may vary among each person but it is primarily characterized by emotional and/or physical depletion, cynicism, and low productivity (despite working long hours). Even with these immense emotional burdens, many people don't notice or address the issue until they reach a complete breakdown.
That was the case for Mukherjee — thankfully, she had a lot of support from her family and friends, and she found a few silver linings in the experience. Healing from burnout gave her a new perspective in which she stopped letting work define who she is. She learned to set better boundaries and be more attuned to her emotions and values, to prioritize them when discerning whether an opportunity resonates with her. Her most defining lesson? Accepting that she had to unlearn some previous beliefs about success and growth.
"Believe in yourself. I think that we all have it in us to do what is right. There's a bigger purpose than the roles that we play at work, so it's about having the creative courage and the confidence to find out what your purpose might be," she says. "In terms of hustling for your career, it's really important to know when and how far you want to to continue. If your decisions start messing with your values, use those times to evaluate what might be going on and reflect on everything. The key is to stop being a hamster in a wheel."
After finally coming to face the reality of her situation, it dawned on Mukherjee that a large part of our cultural burnout crisis is due to businesses often championing unhealthy work ethic. Businesses should encourage people to work hard and play hard; simply encouraging one or the other does not cut it. Unfortunately, these two are not mutually exclusive. So, Mukherjee has made it her mission to solve the burnout epidemic and humanize business problems.
So far, the feedback for Spark to Substance's human approach is positive; Mukherjee's clients have communicated their appreciation of the empathetic way she coaches them to grow, innovate, and aspire to their highest potential. To underscore the necessity of humanizing tech problems, she says, "Product experiences are not being used by robots. They're being made and used by people. It's easy to fall into the trap of assuming you know what your customers want and build products that aren't actually solving the right problems."
Spark to Substance is in its early stages, but Mukherjee has ambitions for it to grow into a positive and collaborative space where people can flourish. If you are intrigued by how you can innovate in an empathetic and humane way, check out their website. If you are interested in sharing your perspective on burnout and solving it, please share your feedback by taking this survey.
Limited time offer: Get comprehensive Tenant Insurance starting at just $11/month
Get no-nonsense coverage that's the best value for your money. Purchase in less than a minute, receive your policy instantly, and save when you buy online.
Get a free quote
4.6 rating

Limited time offer: Get comprehensive Tenant Insurance starting at just $11/month
Get no-nonsense coverage that's the best value for your money. Purchase in less than a minute, receive your policy instantly, and save when you buy online.
Get a free quote
4.6 rating

Getting insured is as easy as 1 - 2 - 3
1
Tell us (very little) about yourself
Just tell us your address, your name, email and phone number. And that's it. We'll give you a price in less than a minute.
2
Pay online easily and securely
You can choose to pay monthly or save money by paying for the entire year in one easy payment.
3
Get your documents in your inbox - instantly
As soon as you complete your purchase, you'll find your proof of insurance and policy documents waiting for you in your inbox.
Get covered today - it couldn't be easier
We've provided more than 1,000,000 quotes to Canadians just like you. Give it a try!

Reviews
4.6 rating
1,299 reviews
view all